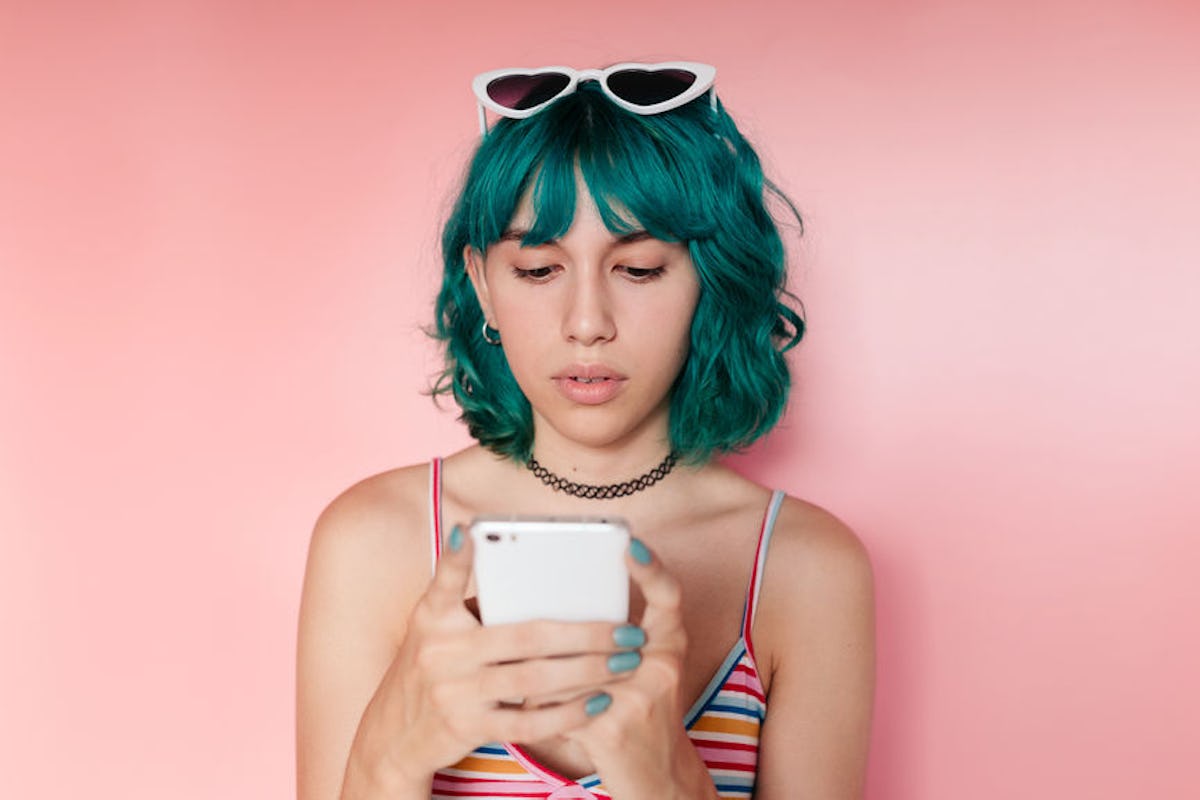 Here's Why You Shouldn't Reach Out To Your Partner If You're Taking A Break, Experts Say
Is there anything more confusing in a relationship then when you (or even worse, they) decide it's time to to "take a break"? Not a breakup, but a break. What does that mean? Does it mean you don't talk for a while? Does it mean — gasp! — you're seeing other people? Is there a time limit? And should you text your partner when you're on a break? While the answers to the first four questions are hazy, Eric Resnick, dating expert and profile writer, offers some very definitive insight to the last.
"You definitely want to cut contact in this situation," he tells Elite Daily. He's not alone in this opinion. Trina Leckie, breakup coach and host of the breakup BOOST podcast, agrees completely. "If you and your partner are taking a break from the relationship, it should be exactly that — a break," she tells Elite Daily.
While it's always nice to have a conclusive answer, especially in moments when it feels like everything is up in the air, the question remains: Why do the experts feel so strongly that you should cut off texting contact? I asked the experts to break down all the reasons why you need to resist the urge to send your partner a text during a break, and their answers are going to make you want to put down your phone.