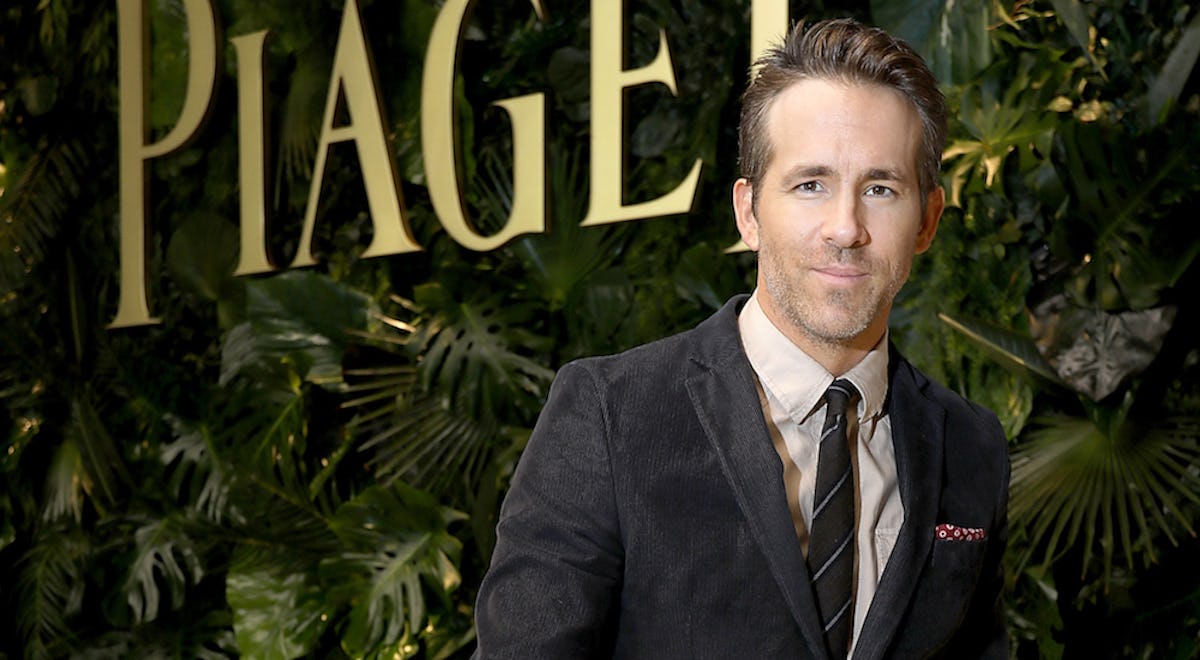 Ryan Reynolds Is Making A 'Clue' Movie To Bring The Board Game To Life
Remy Steiner/Getty Images
A big murder mystery is coming your way soon; Ryan Reynolds is making a Clue movie based on the popular board game, according to Variety. Reynolds' production company Maximum Effort is making the movie as part of a new three-year deal with Fox, and the writing team behind Reynolds' superhero flick Deadpool (Rhett Reese and Paul Wernick) are on board to write the script. There is also a pretty big possibility that Reynolds will also star in the movie, so get excited!
Of course, Clue has already been made into a movie once before. The 1985 film adaptation turned the board game into a zany, whodunnit comedy, starring Tim Curry, Martin Mull, and Madeline Kahn, among others. It was also notable for including three different endings, each with a different member of the cast revealed to be the murderer. Though the film wasn't a box office or critical success at the time, it grew to become a cult classic and is beloved by many, especially in the comedy community.
Since it was only just announced, we still do not know much about what the Ryan Reynolds version of Clue will look like. Considering that it is coming from the same team that made Deadpool, fans can pretty much definitely expect it to be jam-packed with witty, irreverent humor. It also seems likely that Reynolds will take a starring role for himself in the new movie... which leads us to the game of who would he play? The male leads in the original Clue movie are the butler Wadsworth (Tim Curry), Colonel Mustard (Martin Mull), Professor Plum (Christopher Lloyd), Mr. Green (Michael McKean), and the of course there's the corpse Mr. Boddy (Lee Ving). Since Colonel Mustard and Professor Plum were older men and Mr. Boddy is dead for the bulk of the movie, Ryan Reynolds will most likely be playing either Wadsworth or Mr. Green.
Of course, both Ryan Reynolds' new movie and the 1985 film are adapted from the Clue board game, which was first manufactured in 1949. The popular game involves players searching a mansion to deduce the specifics of a murder by process of elimination. The winner is the first to correctly state who the murderer is, where the murder took place, and what weapon was used. The 1985 Tim Curry movie made various references to this gameplay, as characters would run around the different rooms of the mansion and spout out theories based on possible murder weapons around the house. Reynolds' adaptation will also probably include tons of nods to the board game, and maybe even some allusions to the Curry movie, since it had so many iconic lines (i.e. Mrs. White's "Flames on the side of my face," Mr. Green's "I'm gonna go home and sleep with my wife").
As for when we can expect to see this new Clue movie, it will probably be a bit of a wait. Ryan Reynolds and his production company have reportedly only just pitched the idea, and they are all really busy on Deadpool 2 right now, along with another announced Deadpool project X-Force. Not to mention Reynolds is currently working on next year's Pokémon movie Detective Pikachu, in which he will voice Pikachu. With all of this other major franchise work going on and the fact that Clue is still in very early stages, we probably will not be seeing Reynolds' take on the murder mystery board game hit the big screen for at least another year or two.
While you wait for the new Clue movie, it is never a bad time to rewatch the 1985 one and relive the campy magic.