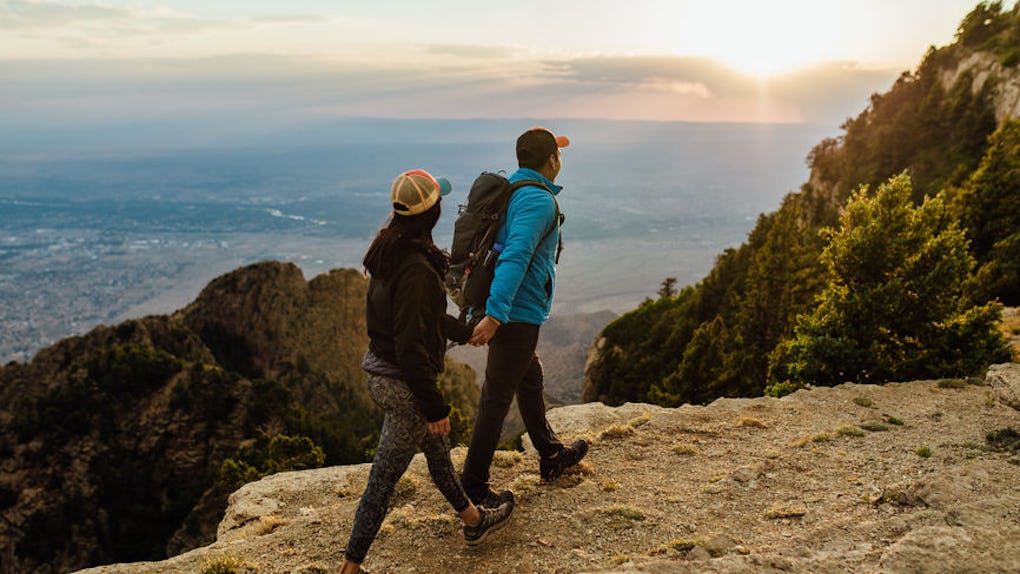 Aaron Thomas/Stocksy
Robbins Brothers Is Hiring A Couple To Find The Best Proposal Spots & It's The Dream Job
Would you believe me if I told you that you could travel to some of the coolest cities in the U.S., all expenses paid? Imagine experiencing that with your partner by your side. You'd travel to the most stunning spots, making memories together and capturing them on your camera one stop out of time. Sounds like a dream come true, right? Well, one engagement ring store is giving one lucky couple the opportunity of a lifetime with their new contest. Robbins Brothers is hiring a couple to find the best proposal spots, so keep reading to see how you can enter for a chance to win this dream job.
I think we've all had a dream of crossing off places on our bucket list. Travel is one of the most enriching and exciting things to do, so it's easy to see why. It's one thing to travel with friends or family, but it's a completely different experience to see the world with your partner. You'll get to share some really special moments and grow closer as you travel from one stop to the next. Now, you just might get the chance to do it for free!
You'll Visit Incredible Destinations Across The Country, All Expenses Paid
This gig is ideal for anyone who has the travel bug, no matter what your budget may be. According to the press release via Robbins Brothers, this contest will pay for all of your travel expenses as you hit up some of the best destinations in the country. Sounds like a pretty sweet deal, huh?
Robbins Brothers has shops throughout the Western U.S. to help couples find the perfect engagement ring. Now, they want you to assist them in discovering the most romantic places around the country!
If you win, you don't have to worry about sacrificing your career. Instead, you'll be required to travel to six different cities in the U.S., over the course of six different weekends. You'll have a total of six months to complete your scouting duties.
During each trip (which will take place Friday through Sunday, for a total of 48 hours), you'll have time to explore to your heart's desire and capture your experiences. These weekenders will give you the time to check out beautiful landscapes, search for incredible restaurants, and discover the most romantic proposal spots. If this job sounds like it was made for you, then keep reading to see if you qualify.
You Can't Miss Out On This Opportunity
There aren't many people who can say that they've been able to experience something like this, so this is not an opportunity that you want to sleep on. In order to apply for this dream job, you must be active on Instagram. It helps if you love creating content. You'll be photographed and videoed often, so it's important that you feel comfortable being in front of the camera. You won't have to quit your day job, but you'll need to be free to travel at least once a month for a six-month period.
If you're a serious couple with a strong interest in adventure, then this job was made for you. Move fast! Applications will be accepted until Valentines Day on Feb. 14, 2019. Visit the Robbins Brothers site to apply ASAP, and best of luck.