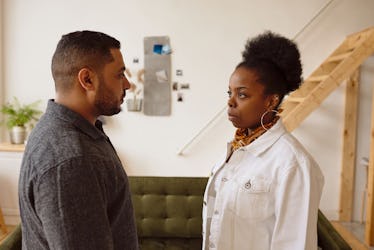 20 Women On The Moment They Knew They Deserved More From Their SO
It may sound super simple, but realizing you deserve better in your relationship is no easy feat. From the point of view of an outsider looking in, it can be easy to point out when a friend or even a stranger blatantly deserves to be treated so much better. But recognizing that moment when you are the one who could do so much better isn't always so easy. It can be difficult to differentiate between a rough patch and an actually terrible situation.
And loving the person who's putting you through all of this doesn't make things any less complicated, either. The minute you feel real love for someone, it becomes easier to create excuses for them and for the potentially terrible things to you. That's what makes the stories of these women so, incredibly inspiring. Which women am I referring to, you ask? Well, in a recent Reddit AskWomen thread, women were asked to share the moment they knew they deserved better. Throughout this piece, we share 20 of the most revelatory responses. Read along and soak up their wisdom. These women felt comfortable — even happy — in their relationships, but still figured out they deserved more. Even if you aren't quite at that point in your own iffy relationship, these stories are worth a read.