If your Europe plans didn't pan out this summer, don't worry because you can still sneak away on the cheap later this year. Norwegian Airlines' fall sale has $89 flights to Europe that won't break the bank. If you're considering taking a trip across the pond, you'll need to book your tickets sooner rather than later. The discounted fares must be booked by early September. Pack your bags and get ready to fly, because these flight prices are so worth it.
Norwegian Airlines is a budget airline carrier, but these flight prices are almost too good to be true. In order to take advantage of Norwegian Airlines' fall flight sale, you must book your travel no later than Wednesday, Sept. 5. You won't be able to score any big sales in September or most of October, so keep your eyes peeled for a deal. The Norwegian Airlines fall flight sale is valid for travel between Wednesday, Oct. 31, 2018, to Sunday, March 31, 2019, per the airline's website.
If a trip to Edinburgh, Scotland has been on your travel bucket list, now is the time to make your flight arrangements. From November to March, you can fly from New York's JFK Airport to Edinburgh from $89 each way. There are roughly 3,257 miles in between the two cities. Flights to Europe can cost thousands of dollars, so the fact that you could fly roundtrip from NYC to Scotland for under $200 is almost hard to believe. If you've already checked out the castles Edinburgh has to offer, Ireland is just as beautiful. From JFK, you can fly to both Dublin and Shannon, Ireland for $99 each way any time from November to March. I know, March seems like forever from now. Don't forget that St. Patricks Day is March 17. There's no better place to celebrate than Ireland.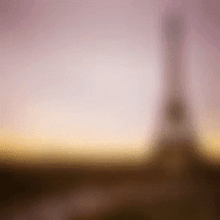 Flights aren't just good out of NYC. There are deals out of Los Angeles and San Francisco to many destinations across Europe. They don't exactly rival the $89 flight prices from New York, but they are still pretty affordable in the grand scheme of flying to Europe. If you live in Los Angeles, you can get away to Barcelona, London, and Madrid for $169 each way from November through March, according to Norwegian Airlines. Paris, Oslo, Rome, and Copenhagen aren't too far out of reach, either, at just $179 each way from November to March. Flying out of Oakland or San Francisco? You can save $30 each way. Fares to Barcelona, London, and Paris start at $149 for a one-way flight.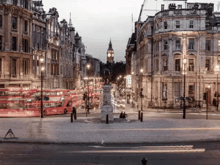 Europe may be a popular place to visit in the summertime, but there's something to be said for their awesome array of holiday markets. I'm always ready to pack my suitcase and head off to Europe, but most of the time it's too expensive. Knowing when and how to save big on airfare is half the battle of booking any trip. These flight deals from Norwegian Airlines are seriously tempting me to book right now. Remember, if you're thinking about booking a flight, make sure to do so by Wednesday, Sept. 5. That's when prices go up.