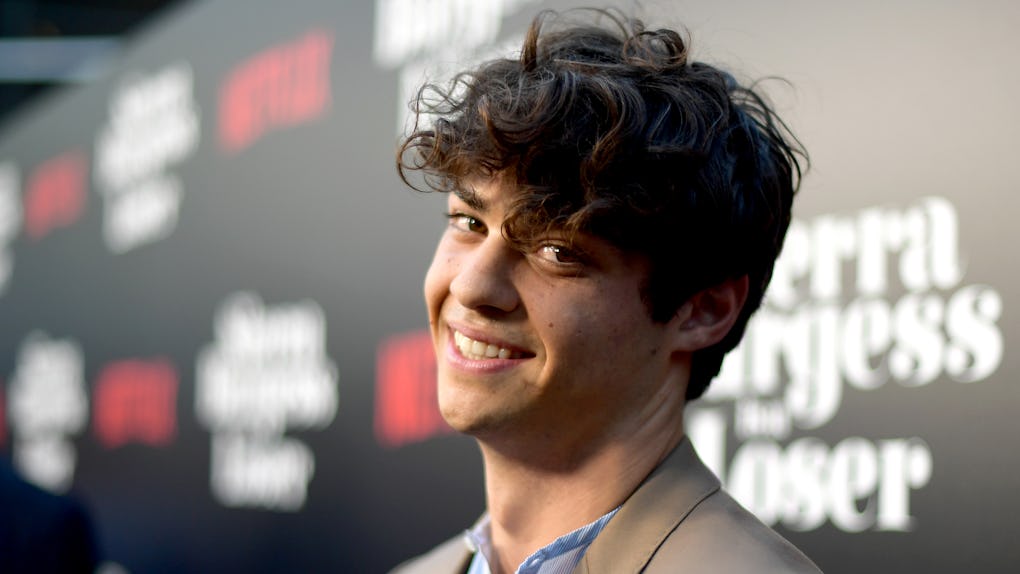 Matt Winkelmeyer/Getty Images Entertainment/Getty Images
Noah Centineo Auditioned For 'The Kissing Booth,' But Didn't Get The Part
In my dream world, To All the Boys I've Loved Before's Noah Centineo and Lana Condor would become this generation's Tom Hanks and Meg Ryan and just star in countless rom-coms together. Centineo has already solidified himself as a rom-com fave by also appearing as the love interest in fellow Netflix film Sierra Burgess Is a Loser. He's undoubtedly the king of Netflix, and it turns out his reign could have started much sooner. Noah Centineo auditioned for The Kissing Booth, but this role in yet another Netflix movie just wasn't meant for him.
In an interview with BuzzFeed, Centineo revealed he tried out for the male leading role in The Kissing Booth, which hit Netflix on May 11 earlier this year. The rom-com follows two best friends whose relationship is complicated when the girl, Elle, unexpectedly shares a kiss with her longtime crush, who happens to be her best friend Lee's older brother Noah (yes, Noah). He would've shared the same name as the character, but the Kissing Booth part isn't the only opportunity the actor has missed. Centineo also revealed that he's auditioned for practically every recent Netflix film, telling BuzzFeed:
I auditioned for the leading role in The Kissing Booth that came out on Netflix, funny enough. I've auditioned for practically everything that's come out — a lot of actors have... What's interesting is that [Sierra Burgess Is a Loser and To All the Boys I've Loved Before] were sold to Netflix after we had filmed them. So they weren't Netflix to begin with — Netflix later acquired them. It's an incredible home, and I'm just fortunate to be able to be there because, when they release something, it goes global.
In the end, it's probably best that Centineo didn't score the role of Noah, as Kissing Booth co-stars Joey King and Jacob Elordi are now dating IRL after playing Elle and Noah. Still, with Centineo's revelation out in the open, my mind is racing through the "what if's" of his relationship with Netflix. Could he have scaled the fire escape with a pizza box as Charlie in Set It Up? Popped up as a wedding guest in Like Father? We're already blessed with having Centineo in two Netflix movies we can play at any time, but just knowing that we could have had even more doses of him in a rom-com setting is mind-blowing.
It's great when an actor can practice what his character preaches, and as Centineo proved in his interview, delving into the rom-com world has definitely rubbed off on him. He told BuzzFeed:
Don't be afraid to love in the first place, don't be afraid to love again. I personally believe that if you love someone and you get your heart broken and you can learn to love someone else just as deeply as the first, then that is the greatest lesson we can learn on this planet. So for people to receive these messages, I feel an honor to be a part of these projects.
Whew, talk about a dreamboat. So, Netflix, how are those plans for a To All the Boys I've Loved Before sequel going? The more Peter Kavinsky in the world, the better.
Sierra Burgess Is a Loser and To All the Boys I've Loved Before are currently streaming on Netflix.