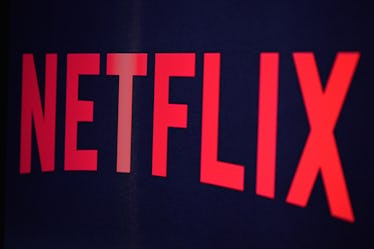 Netflix's New User Profile Icons Let You Be Your Favorite Netflix Persona
Pascal Le Segretain/Getty Images News/Getty Images
Ah, the joys of Netflix. To make its TV-lovin' customers as happy as can be, the streaming service heavily focuses on customizing user experience. If you navigate to the homepage, you'll notice it's filled to the brim with very specific categories like "Inspiring Teen Movies" or "Goofy Dance Musicals," and that's because they're all about catering to their audiences. It's honestly kind of impressive. Most recently, you may have heard about Netflix's new user profile icons, and they're seriously the cutest. Picking out a favorite will definitely be tricky.
On Wednesday, July 25, Netflix released some really major news. In a blog post, the company officially announced that they would be offering a vast new selection of user profile icons. Instead of the old cartoonish options that you may (or may not) have come to know and love over the last five years, the company is going to start offering a wide variety of new, fun characters from Netflix original TV shows. Between Queer Eye's Jonathan Van Ness, Orange Is The New Black's Suzanne, and Stranger Things' Steve Harrington, there are going to be more than 100 adorable and fun options to choose from in order to make your profile completely yours.
I'll be totally honest with each and every one of you: I'm probably going to end up changing my profile icon no less than once a week. Like, I'm telling you now, it's going to take up all of my free time, and you're all going to hate me. Each character in the example above is absolutely phenomenal, and I'm already plotting out who I'm going to start out with first (let's be real, it'll definitely be Antoni from Queer Eye, if that ends up being an option). Anyway, per the blog post, the new selection of icons will be rolling out on the website as well as through mobile and TV devices over the next few weeks, and I really don't think they could come soon enough.
The blog post, written by Cathy Conk, Netflix's director of product innovation, explained that each of the characters from Netflix's original series and movies are super important to customers. This is why the company is happy to let its customers (spend several hours) customizing their profiles with them.
In the blog post, Conk said,
We know the series and movies on Netflix are more than just things you watch to pass the time. The stories — and the characters in them —are also your heroes, frenemies, soulmates and everything in between. We're thrilled to give you a way to show your fandom and make your connection with Netflix more unique.
On this entire planet, there are very few things I love more than my Netflix. I love their suggestions, I love that they hold my place for each and every show I haven't yet finished, and most importantly, I love that it's my profile, and mine only. With a selection of more than 100 icons, my love for Netflix can only get even stronger. The selection really couldn't get here sooner.