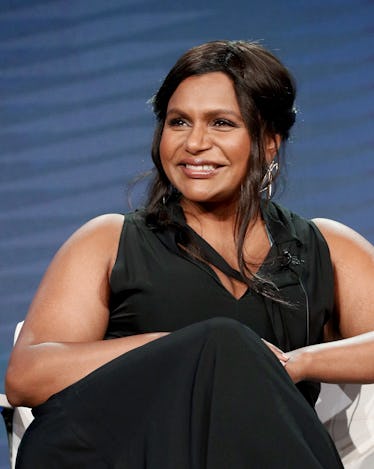 All The Times Mindy Kaling Set The Record Straight On What It Truly Means To Be Confident
Frederick M. Brown/Getty Images Entertainment/Getty Images
The way I see it, Mindy Kaling is the queen of many things. As an actor, comedian, writer, and producer, she's moved beyond triple-threat status, and she's basically encompassed the linear definition of success. And while the The Mindy Project star has countless quirky quips up her sleeve, there have been many times when Mindy Kaling's quotes about confidence established, for me at least, what it means to genuinely feel self-assured, to know exactly who you are in a world that, so often, will try to tear you down, not to mention hold you to ridiculous standards. So, sure, I may love Kaling for her sense of humor, as well as her impressive acting and writing chops, but it's the wisdom she's imparted over the years about self-confidence that, IMO, makes her a true role model.
Establishing a strong sense of self-confidence is difficult enough without the all-eyes-on-you lifestyle Kaling has led since her breakout role on The Office, but it seems as though the comedian has done so with grace. By perfecting her craft as a creator and actress, and navigating what it means to be comfortable in the skin you're in, Kaling has not only flourished in her industry, she's also become one hell of a woman to look up to.
Confidence is something that everyone struggles with from time to time. If ever yours is lacking, and you're in need of a boost, check out these quotes from Kaling that'll inspire you to own who you are, for exactly how you are.