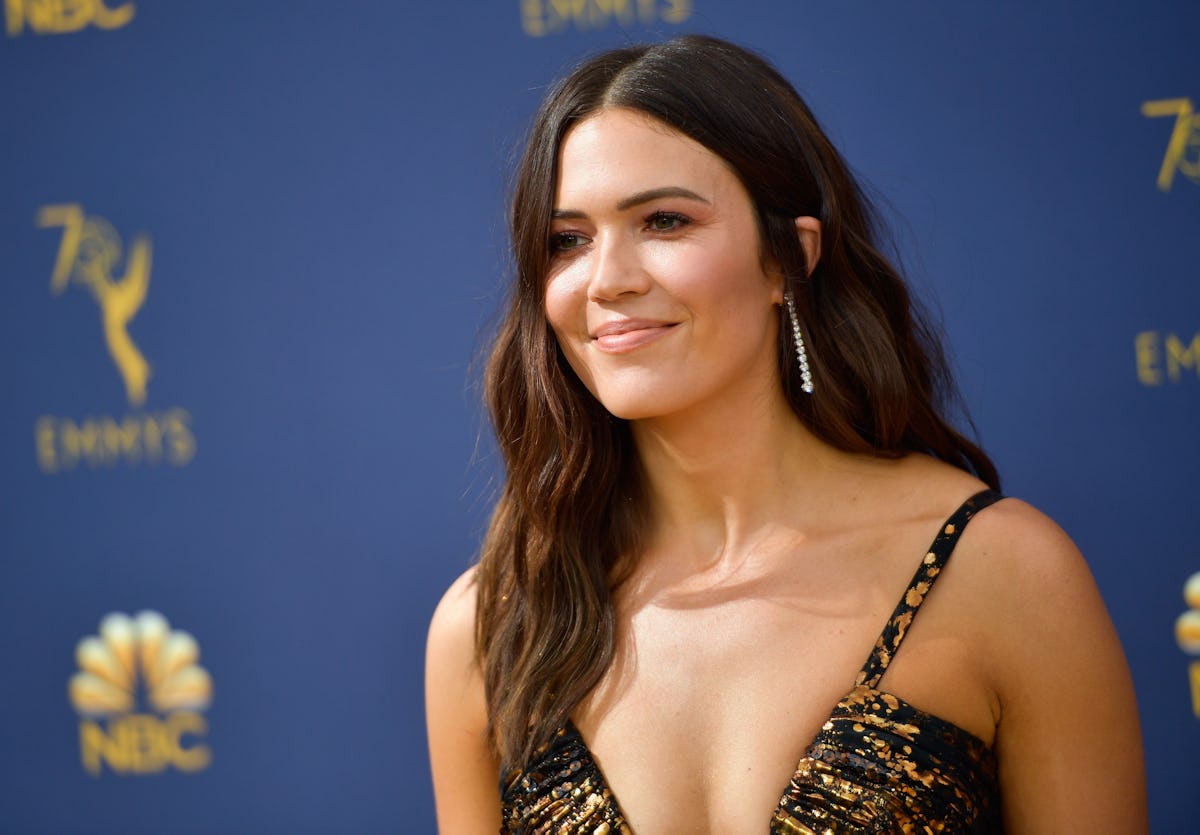 Mandy Moore Got Really Honest About Why She Got Divorced & It's So Bittersweet
Matt Winkelmeyer/Getty Images Entertainment/Getty Images
Divorce is typically seen as a heart-wrenching thing. The end of a dream. A broken bond between two people who were supposed to love each other. My parents remained close friends after their divorce and even still they both admit the end of their marriage was traumatic. But Mandy Moore's quotes about her divorce from Ryan Adams in her recent Glamour interview shed a new light on the end of marriage.
"I'm a woman now," she told the magazine. "I've been married and divorced. I've had ups and downs, professionally and personally."
On the personal front, Moore had to go through a divorce with her singer-songwriter ex husband Ryan Adams. The two spent almost six years married to each other before splitting back in 2015. At the time of the divorce, their reps were vague about the reasoning, calling the split both "respectful" and "amicable." But now, Moore is getting real with her fans about how she really felt during that time.
"I didn't choose the right person," she admitted to the magazine. Before her split with Adams took place, Moore was coping with the dissolution of her parents' marriage; she had accidentally found via an old email draft that her mother had left her father for another woman. "I couldn't control what happened to my immediate family, but I could control starting my own," she shared with Glamour. "Not the smartest decision."
Unfortunately, her plan to control her own family didn't quite pan out. The actress and singer revealed she felt "spiritually and fundamentally stuck" in her relationship. And most importantly? She doesn't bad about divorcing Adams. "I don't feel guilty for it. I don't fault myself for it," she told Glamour of the divorce. "When people said, 'I'm sorry,' I was like, 'No. Sorry would have been had I stayed in a very unhealthy situation.' I didn't. I found my way out. And when I did, things opened back up again."
You guys, I love this quote. I love it so much that I think we should all print it out and frame it on our walls. Moore is using her influential status in society to change the narrative of the classic divorce story. Divorce isn't something we should feel like we have to apologize for. If you're feeling stuck and unhappy in your marriage like Moore did in hers with Adams, we're lucky enough to live in a country where we have access to a way out. Taking advantage of that accessibility isn't something we should ever apologize for.
After her divorce with Adams, Moore met her now fiancé Taylor Goldsmith in 2015. Moore had posted an Instagram story about his band Dawes, when he slid into her DMs. "I was still dealing with the trauma of my divorce when we started dating," she explained to Glamour. "Taylor was steadfast in his support." Flash forward two years and the two are engaged.
And now there's no doubt in her mind that she's with the right person. "He makes me melt," she said. "I can imagine no better partner. He's going to be the most tremendous father." But she doesn't believe she would ever be able to get to the wonderful place she is now if it wasn't for her tumultuous past. "I view the past as a stepping-stone to get me where I am today," she explained. "I would gladly weather all of that a million times over if it brought me to Taylor again."
I don't know about you but my heart is officially now just a puddle on the floor.
Check out the entire Gen Why series and other videos on Facebook and the Bustle app across Apple TV, Roku, and Amazon Fire TV.
Check out the "Best of Elite Daily" stream in the Bustle App for more stories just like this!