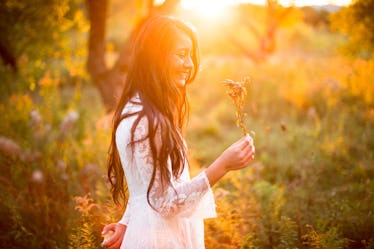 Why The Hopeless Romantic Will Find Everything She's Looking For In A Small Town
If you're a hopeless romantic, you adore anything that gives your heart butterflies and sets your soul on fire. It's an uplifting perspective of life that truly allows you to acknowledge and enjoy the sweet, little things. As much as you're good at finding peace wherever you are on the globe, living in a small town is perfect for the hopeless romantic.
If you've lived in a big city your whole life, the thought of packing up and moving to a small town might make you a bit nervous. Small towns deserve a lot more hype than they're given, though. There are countless lists of the best small towns to live in, because people — aside from the ones who live there — deserve to know about how great they are. A small town could really give you a break from the demands and exhausting lifestyle of the big city.
When it comes to small towns, "small" doesn't really mean downsizing. The population may be lower, but you get so many unique qualities in return. Again, it's not for everyone, but there's no doubt small towns and hopeless romantics are meant for each other. Hopeless romantics are in search of even more reasons to love and enjoy life, and it would only take these eight things for their hearts to be set on packing their bags.