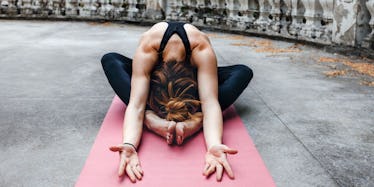 20 Women Reveal What They Love Most About Their Body, Even When It's Not Easy
When's the last time you looked in the mirror and genuinely thought to yourself, "Wow, I love my body so much"? If you can't recall the last time you felt that way about yourself, that's OK. You're not alone at all: So many other women are in the same exact boat. Learning how to love your body in a world that constantly tells you about all the things you should try to change, shrink, or perfect in order to be "enough" (whatever that means) is exceedingly difficult — but, that doesn't mean it's impossible.
First of all, it's important to say here that loving your body doesn't have to be something you do or feel every single day of your life. We all have those days when we're not feeling our best, when even looking in the mirror feels a little too overwhelming. Still, the power of positive self-esteem can't be understated: According to the Marbella International University Centre, people with higher levels of self-esteem have an easier time trusting their own judgment, approve of themselves despite what others might say, understand and appreciate their own value as human beings, and are much less afraid of failure than those with lower levels of self-esteem.
Again, having a high self-esteem and a positive outlook on your appearance doesn't have to come naturally every single day — and the reality is, it won't. Take these 20 women, for example, who are on the long and difficult road to loving their bodies, just like you are. While they've definitely struggled along the way to achieving self-love, they've also found some pretty astounding and stunning things to love about their bodies.