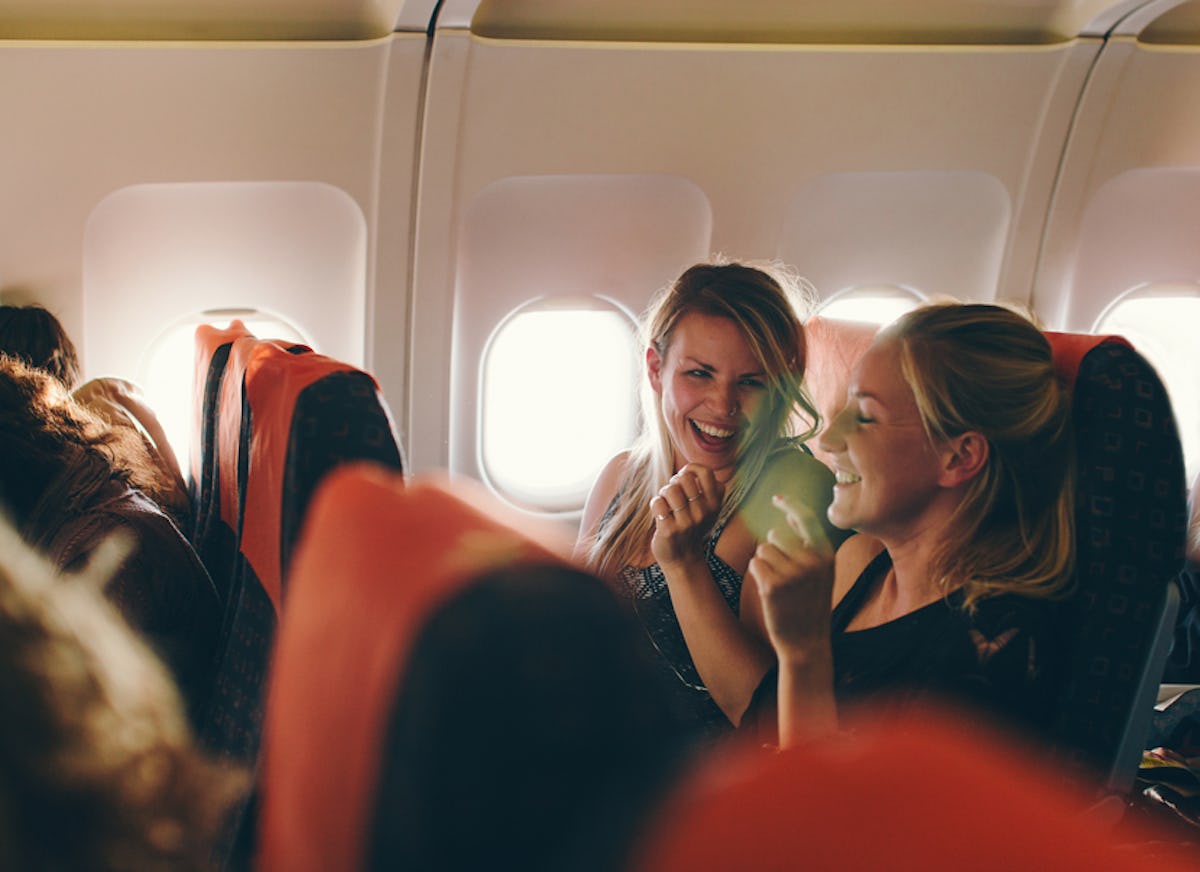 This New Travel Site Will Make It So Much Easier To Book Your Dream Vacation
If everyone's holiday travel pics have given you a serious itch to take a vacation, you're not alone. It feels like everyone on my Insta feed was either in Colorado or Asia during their breaks, and TBH, I'm this close to booking a trip to both places. But as much as we all probably want to travel, the thought of planning a trip can be really stressful — especially if it's to a new place, or somewhere international. Thankfully, KAYAK'S 2018 Travel Hacker Guide has all of the tips and tricks you could possibly need to plan an awesome getaway, minus all of the stress.
What's stressing you out? Is it the price of flights? Figuring out the best time to take your trip? Or are you not even sure where you wanna go; you just know that you wanna get out? Whatever your personal dilemma is, the Travel Hacker Guide has got you totally covered. It's divided into subsections, and then each subsection is divided into further subsections. My organization-loving brain is totally geeking out over this, and it might just be what you need to finally take that dream vacation with your family, your friends, or your significant other. Check it out and make all of your travel dreams come true!
Top 10 Trending Destinations
If you're an aspiring influencer or travel blogger, you'll definitely want to check out some of the hottest on-trend travel destinations for 2018. The list offers median air rates and hotel fare, must-see landmarks, and more for each location.
Top 10 Most Popular Destinations
This list offers the most-searched destinations on the KAYAK site, so if you're not sure where you want to go, this is a great place to start for ideas. On the contrary, if you don't want to go where everyone else is going, this list can also be super helpful. Hint: Steer clear of Vegas, Chicago, and Miami if you're not trying to deal with a bunch of other travelers.
Top 10 Beach Destinations
For some people, vacation means one thing and one thing only: the beach. These are the 10 beach destinations seeing the biggest increase in interest. If your vacation must include surf, sand, and sun, check out this list. Bonus: It also offers trending hotels in each location. Easy peasy.
Top 10 "Wallet-Friendly" Trips
The biggest factor for me when it comes to planning a trip is always my budget. Even if it's for a special occasion, I like to be as financially savvy as possible — who doesn't? Most of these destinations are in the United States, but a couple are international, so you can see more of the States or go beyond the border.
KAYAK Picks
KAYAK went a bit rogue — in a good way — and offered its favorite destinations. The list offers a great combination of metropolises, tropical paradises, and nature-heavy beauties. Whatever your preference, KAYAK has something for you.
When To Fly
Once you're all set on a destination, the next thing to figure out is when you should go. This is usually the stressful part, but have no fear: KAYAK tracked daily median airfares to find the most and least expensive days to fly each month. This might also help you figure out how to get to your destination. If the flight costs are a bit out of your budget, you can look into other available transportation options.
Anywhere
If the trip you have in mind isn't covered in any of these lists, first of all, props to you for being unique! Second of all, KAYAK can still help you figure out how to get there with the Anywhere tool, which offers customized insights from your home airport to anywhere you want to go.
Whatever you need, KAYAK's Travel Hacker Guide can help you make your #travelgoals happen. Now if you'll excuse me, I'm off to plan my first trip of 2018.
Check out the entire Gen Why series and other videos on Facebook and the Bustle app across Apple TV, Roku, and Amazon Fire TV.