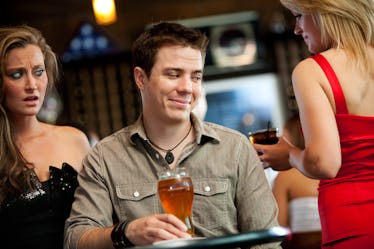 Women Reveal What They Really Think Of The Saying "Once A Cheater, Always A Cheater"
I have a pretty serious issue with cheating. I, myself, have never cheated, and I'm lucky enough to say that I've never been cheated on (as far as I know). I see cheating as a total deal breaker. As far as I'm concerned, trust has been broken at that point, and moving past that is more work than it's worth. But is "once a cheater, always a cheater" true? Just because your partner cheated once, does it necessarily mean that it's going to happen again? Is there a such thing as an out-of-character, one-time-only slip up?
A recent Reddit thread asked ladies to share their thoughts on whether or not they think there's any truth to the saying we've all heard. Here's what they had to say.