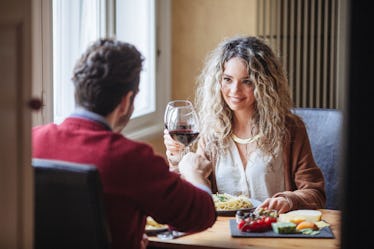 10 Women Reveal Why They Gave Their Bad First Dates A Second Chance
First dates can be either the best or worst thing ever, and you never truly know until you go for it. No matter how the chemistry is over text, things can shake out differently when you're finally hanging out IRL. While it's exciting to meet someone new, a first date is really all about reading the signs to decide if you'd like to see this person again. Are they easy to talk to? Can you feel a spark? And if the date didn't go well, is it ever smart to give a bad first date a second chance?
Let's face it. Sometimes, things just go poorly. After a disastrous date, the most obvious thing to do might be to send out the "wasn't feeling it" text and move right along. We all want to avoid embarrassment when we can! But occasionally, a second chance is just what the relationship needs to be able to thrive. These women all decided, for one reason or another, to give their lukewarm first dates another shot. For a few, the results were totally shocking, and others are just plain relatable. Read on for some laughs, lots of cringe-worthy moments, and a few adorable twists and turns.