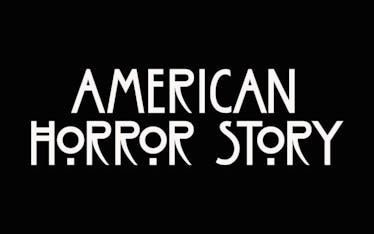 The 'AHS' Season 8 Cast Is Slowly Being Revealed & It Will Get You Psyched
FX
If you're an American Horror Story fan, by now you know that creator Ryan Murphy tends to cast from his frequently-used pool of actors. One of them, who has had roles on all seven installments of the horror anthology and is also set to star in the upcoming Rise, is franchise fan-fave Evan Peters. So, is Evan Peters in Season 8 of AHS? Let the spooky squeals commence, folks, because he's been confirmed as one of the show's leads.
In addition to Peters' return, fellow seven-seasoner Sarah Paulson will be starring in Season 8. Kathy Bates, who joined the cast in Season 3 but hasn't appeared in an installment since 2016's Roanoke, is also set for a return. "Kathy and Sarah Paulson have a lot of great stuff to get to do," Ryan Murphy confirmed to EW. "So, with Evan Peters, the three of them are the leads this year." Rejoice! AHS wouldn't be the same without Peters and his expertly creepy craft. There's no word on who the skilled actor will be playing in Season 8, but it's a pretty safe bet that whatever is to come won't be for the faint of heart. AHS has done a pretty stellar job of keeping things interesting season and season, and we're still reeling from Evan's terrifying performance — well, performances — in last year's Cult.
Evan has been acting since his childhood, appearing in shows like Phil of the Future and One Tree Hill before joining the acclaimed cast of AHS. He landed a starring role in the X-Men films as Quicksilver, so expect to see him on the big screen in the upcoming X-Men: Dark Phoenix. Peter's been loyal to member of the Ryan Murphy family from the first season of American Horror Story — he's also a part of the producer/director/writer's next project, Pose, which will premiere in Summer 2018.
"It is a cool thing to be a part of that Ryan Murphy troupe," Peters told USA Today. He elaborated on working with the AHS creator, saying,:
I don't know what keeps people in the troupe and what gets them kicked out, but luckily — knock on wood — I'm in it right now and hopefully I can stay in it because it's a great world to be a part of. It's very collaborative, which is awesome, so it's very open. But also Ryan and Brad [Falchuk, AHS' co-creator] are visionaries. They have a great vision. They have their finger on the pulse. I always say that, but it's true. He has great taste mixed with what's going on in the world and his shows are relevant and they try to bring a mirror on society and because it's television it goes right into their homes and their hearts.
Audiences don't know exactly what to expect when it comes to the eighth season of American Horror Story, aside from when it takes place. "All I'll say about it is I want to go to the future — still topical, but the future, which I've never done," Murphy said at the Television Critics Association press tour in January, as reported by EW. And, no, that does not mean the show is heading to space or even centuries from now.
"It's set in the future, but not the theme. The near-distant future. It's a projection story," Murphy has clarified.
Nothing says autumn like Halloween decorations, pumpkin spice, and Evan Peters scaring FX viewers through the TV screen, so we're hoping for an AHS Season 8 premiere date around September or October, per scheduling tradition. What will probably be an unsettling ("near-distant") future awaits.