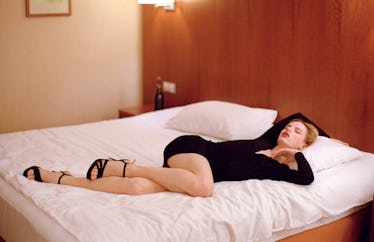 If You Don't Enjoy "Hooking Up," You're Probably One Of These 3 Zodiac Signs
How do you feel about hookup culture? Some people think it's an absolute blast — meeting people all the time and experiencing new things. Sounds like fun! But some people would rather connect in a different way, so they might say they don't enjoy "hooking up." Both are completely valid — it's just a matter of finding what works for you.
The New York Times describes hookup culture as engaging in sexual activities with multiple people, some of whom you might not know well. If you don't find just "hooking up" super appealing, your zodiac might be able to tell you why.
Astrology can be a fun way to get more insight into your desires, but it doesn't predict the future. Only you know if you like hooking up with multiple people, and even if you're not one of the signs below, that doesn't mean you have to enjoy hookup culture. Similarly, you might be one of these zodiac signs and also love hooking up, and that's totally fine — as long as the people you're hooking up with are on board!
I know personally, I've both enjoyed and despised hookup culture at various points in my life (for example, in college there was a 24-hour fro-yo place, and that enhanced any late-night activity). Still, it's always interesting to know how astrology plays into my preferences at different times, and I wanted to bring these insights to you.
Read on to find out if you're one of the three zodiac signs that might not love a quick hookup.