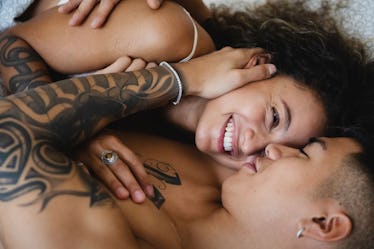 6 Women Explain Why Catching Feelings For Your FWB Is Always Complicated
The term "friend with benefits" in and of itself implies that there are no romantic feelings involved. So, if you wind up starting to have feelings for the person you agreed to be casually hooking up with, you can only imagine how things could start to get complicated. But seriously. If you catch feelings for your friend with benefits, what the eff are you supposed to do?
Well, first and foremost, know that you're not alone. In a recent Reddit AskWomen thread, ladies shared stories of times they caught feelings for their FWB and, trust me, you're about to relate to them big time.