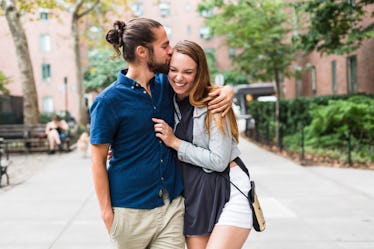 6 Ways To Tweak Your Tinder Profile & Get More Matches, According To An Expert
If you're single and aren't reading this from under a (Wi-Fi enabled) rock, you probably have a dating app or two on your phone. And why wouldn't you? Who doesn't appreciate the convenience of having the very real possibility of finding love in their pocket? No one, that's who. But still, tell me if this sounds familiar: You're amazing (because duh, of course you are), but for some reason you're just not getting many right swipes. In that case, having some tips on how to get more Tinder matches by making minor tweaks to your profile is exactly what you need to level-up your online dating game.
According to data by Tinder, there are 1.6 billion (yes billion) swipes in the app and 26 million matches every day. So, why shouldn't you be getting more of those right swipes? You can, it's just a matter of making some small changes on your profile picture and in your bio that show off what makes you special and makes it easier for would-be swipers to strike up a convo. Because right swipes are nice, but they are really just the first step to finding romance. Here are the changes you should make on your profile today.