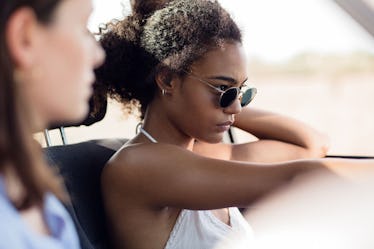 Here's How How Experts Say You'll Know Your Partner's Falling Out Of Love With You
One of the scariest and most heartbreaking moments in a relationship is when you realize that your partner's feelings for you have faded or disappeared completely, and you feel powerless to do anything but let them go. It's happened to me once before and it was one of the hardest experiences of my life. To me, knowing how to know if your partner's falling out of love with you is a lot like catching a cold. There are some initial symptoms you ignore, but then, suddenly, a light bulb goes on and you can feel it in your bones that you are getting sick. Realizing that the love has left your relationship can be a lot like that. Early signs are ignored, leading to a moment of heartbreaking epiphany.
While no advice can completely prevent the the pain of someone falling out of love with you, there is some real power in knowledge. That's because not only will knowing how to recognize the signs early on give you back some control over you own destiny, but it may even offer you a window of time when you can address the problem, resolve it, and get the relationship back on track again. So, to help identify the clues that your partner's feelings are fading, I reached out to Grace Lee, co-founder of A Good First Date Online, for her expert advice for what to pay attention for. Here's how she says you'll know if your partner is losing that loving feeling.