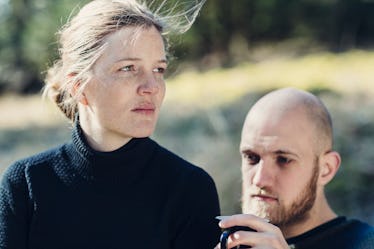 How To Sensitively Break Up With Someone Who's Living With A Mental Illness
Breaking up with a significant other can be a stressful experience for everyone involved. No matter how kindly you do it, your decision is going to impact that person's life in a significant way. Breaking up with someone with a mental illness isn't necessarily any different than ending a relationship with a person who isn't living with a mental illness. But depending on how their disorder impacts their life, a difficult breakup could potentially make their symptoms temporarily worse. Fortunately, there are steps you can take to be as sensitive as possible when it comes to your soon-to-be ex's mental health.
Before you have that final tough conversation, it's worth asking yourself the following questions: How does your partner typically react to upsetting situations? Do they have a support system in place? Do you feel that you'll both be safe, post-breakup? While it's not your responsibility to deal with any fallout, you can do your best to ensure that the actual breakup goes as smoothly as possible. And just like with any challenging goodbye, it's important to treat your partner with compassion, empathy, and respect, and to communicate as clearly as possible.
Here are four other things to keep in mind before, during, and after breaking up with someone with a mental illness.