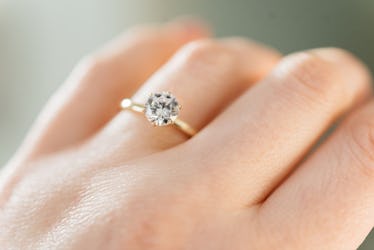 This Is How Long Your Engagement Should Ideally Be, According To 14 Married Women
I hate the word "should." That being said, women hear more than our fair share of them. Like, should you still be in your relationship? Should you move in with your significant other? Should you love him more? Should you love him less? Should you be getting engaged soon? And, of course, when you do get engaged, how long should you be engaged for? And these can all fall from the mouths of total strangers!
In a recent Reddit AskWomen thread, ladies shared how long they were engaged to their now-spouses before tying the knot and, let me tell you, there really is no right answer here.