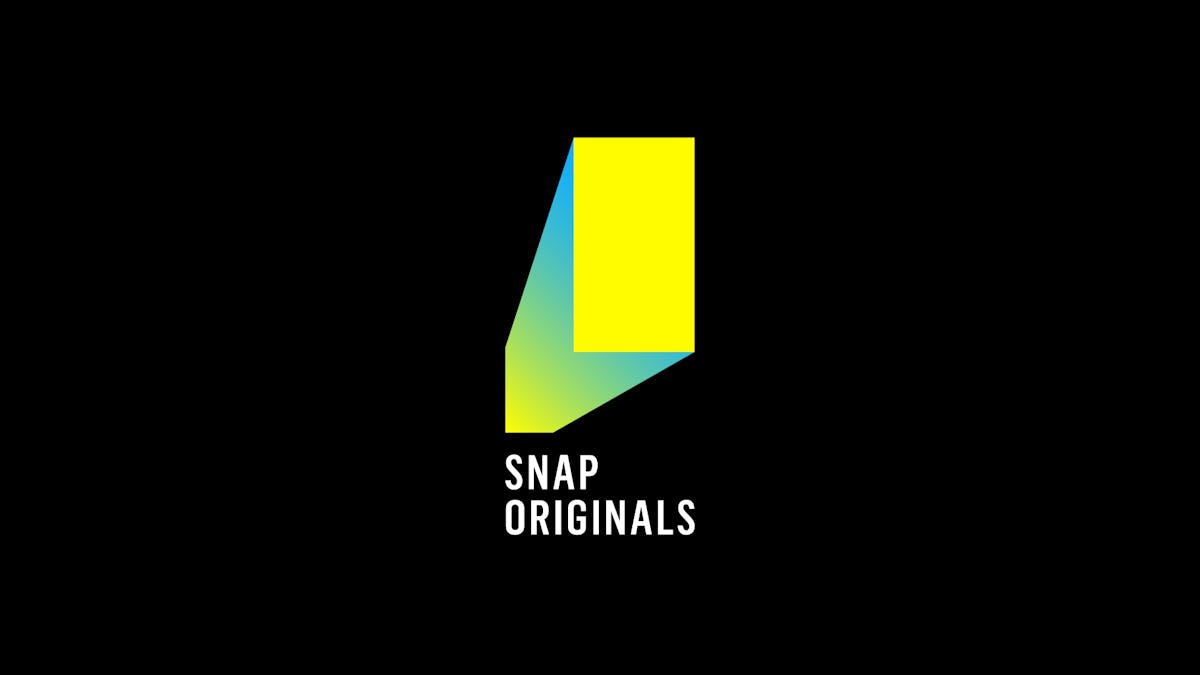 Here's Where To Find Snapchat's New Original Shows For Your Next TV Marathon
Snapchat
In case you haven't heard, Snapchat launched its own line-up of TV shows on Wednesday, Oct. 10. Each series features several episodes exclusive to Snapchat. The shows are featured within Snapchat, making it easy for you to watch new content directly in the app. Before you press play on the first episode, you'll need to know how to locate a series on Snap Originals. Here's where to find Snapchat's Snap Originals for your next TV marathon.
Snap Originals is a brand new way for users to watch scripted and docuseries shows produced by well-known production companies like Bunim/Murray Productions, The Duplass Brothers' DBP Donut, and Makeready, according to Snapchat. Each episode of each show is about five minutes in length. Honestly, this makes it all too easy to continuously watch a series all in one sitting. Ready to start watching? It's really easy to find Snap Originals.
First things first, make sure your app is running the most current version of Snapchat. Snap Originals was released globally on Oct. 10, so it's possible your phone may not have updated the app quite yet. Oh, and make sure you are using an iOS or Android device. These are the only devices that are compatible with Snapchat. Once you're up-to-date, open the Snapchat app on your phone. With the camera open, swipe to the left. This will open up the Discover page that is home to Show Channels. This is where you will find newly-released Snap Originals shows.
(Oh, and don't worry. Your friends' Stories will still appear at the top just like they did before the launch of Snap Originals.)
To watch an episode, click on the show's profile card that is located on the Discover page. This will pull up all of the show's seasons and a full list of episodes. You can click on each season to launch the episode of your choice. Let the TV-watching spree begin. Except you'll be watching shows directly in the Snapchat app on your mobile device. There's no outside app needed.
Snapchat has dreamed up quite the lineup, too. Currently, there are three shows already available for Snapchatters to stream. The first show is Endless Summer, which follows the lives of two social influencers, Summer McKeen and Dylan Jordan, who live in Laguna Beach. The second show, Class of Lies, is a scripted series that is based around two college BFFs who create their own true crime podcast. When their best friend suddenly and mysteriously disappears, the two are forced to explore what happened. Finally, the third show available now is called Co-ed. This is another scripted series that tells the story of two college roommates faced with juggling classes, parties, and crushes. Three additional Snap Originals scripted and unscripted shows will be released before the end of October.
If I've peaked your interest with any of these three shows, you can check them out now in your Snapchat app. If you don't see the shows there yet, give it a few days. While this is a global rollout, there may be some glitches along the way or it could take a short period of time before Snap Originals is available on your device.
Happy watching! P.S. Don't forget the popcorn.