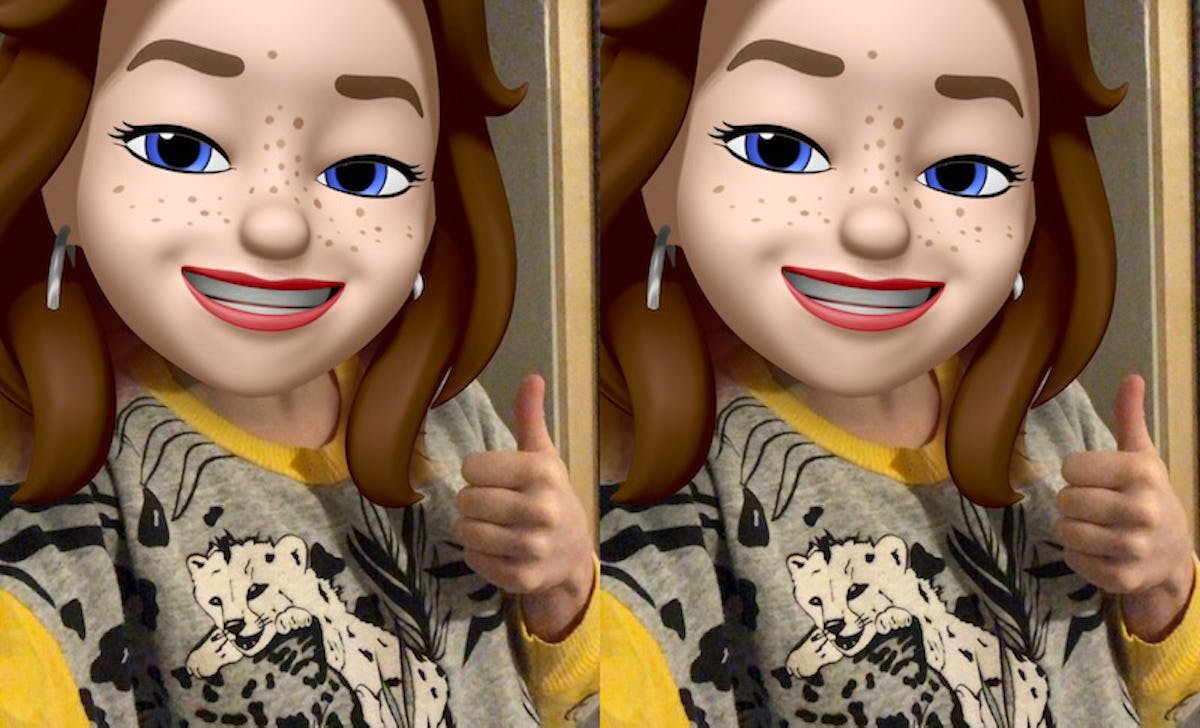 Here's How To Take A Memoji Selfie That Features The Animated Version Of Yourself
Courtesy of Amanda Fama
If you're using an iPhone that has access to the TrueDepth camera system, your selfie game is about to be taken to the next level. Why? Because you can snap a photo and replace your gorgeous face with a Memoji, resulting in an animated selfie that you can send to your family and friends. If you're captivated by the idea of a cartoon version of yourself posing IRL, I'll show you how to take a Memoji selfie. Thankfully, it's super easy to do — but there are a few steps that you'll need to follow. Grab your phone and bear with me.
First things first: Make sure you have an iPhone that uses a TrueDepth camera. Only those devices have the technology needed to scan your face and create a Memoji (or Animoji). The iPhones that currently support the TrueDepth system include iPhone X, XS, XS Max, and XR. If you're using one of those, you're in luck! Now, you just have to make sure you're running on the most recent version of iOS 12. In order to update your phone, go to Settings, General, and Software Update.
After you've updated your iPhone using a device that has TrueDepth camera capabilities, you'll have to make your Memoji. When you're all set, you can finally start taking selfies with your cartoon mini-me.