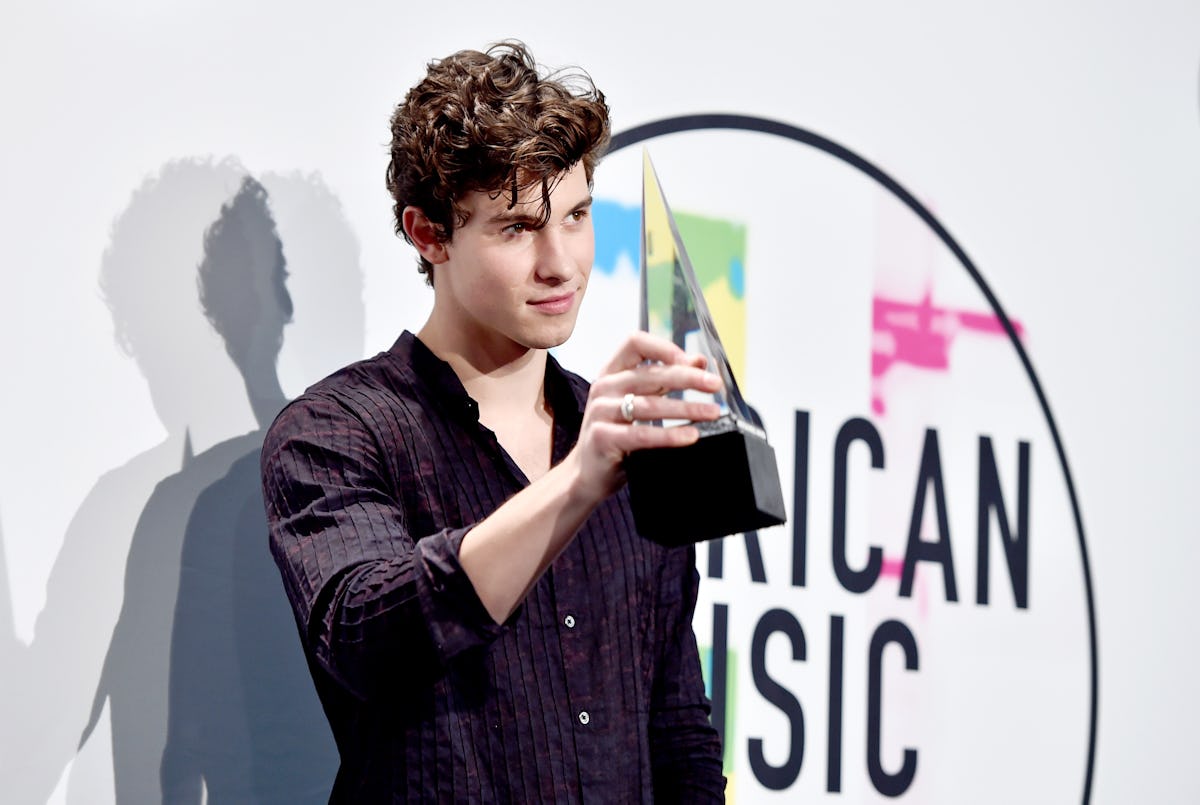 Here's How To Stream The 2018 AMAs So You Don't Miss A Single Moment
Alberto E. Rodriguez/Getty Images Entertainment/Getty Images
The American Music Awards are shaping up to be an incredible viewing experience. With Tracee Ellis Ross hosting for the second year in a row and a slew of awe-inspiring performances lined up, the AMAs are not to be missed. But what if you aren't keen on sitting in front of your television to watch the show? Well, you always have the option to stream the show! Since you definitely don't want to miss a single moment of the AMAs, here's how to stream the 2018 AMAs.
The AMAs pre-show starts at 6 p.m. ET and the main awards ceremony is set to air at 8 p.m. ET on ABC, so you'll want to catch both if you can. Luckily, you can stream all of it from whichever device you prefer to use. Here's a look at how you can do that:
To Stream The AMAs Pre-Show:
The AMAs pre-show will be streaming live from the Microsoft Theater in Los Angeles. Luckily for you, the live stream is super easy to access. All you have to do is head over to the AMAs YouTube channel at YouTube.com/TheAMAs and check it out.
During the pre-show, you'll be able to comment on what's happening on the red carpet as well as chat in real time with other people watching the show. The AMAs pre-show will be hosted by Jessie James Decker, Erika Jayne, Scott Evans, AJ Gibson, Laura Marano, and Zach Sang. So, there's a lot of interesting names and faces attached to it. A must-watch, for sure!
To Stream The AMAs Main Awards Ceremony:
As for the AMAs main awards ceremony itself, you need to have access to a cable login. Depending on your cable provider, you should be able to log in to your personal cable account and access ABC, which is the network airing the AMAs.
To simplify things, you can head straight to ABC's website at abc.go.com and log in to your personal cable account from there. Just click on where it says "Live" in the navigation menu at the top-left corner of the page and you'll be directed to a screen where you can select your cable provider. You'll then be taken to your cable provider's login window where you can type in your info and get immediate access to the live stream.
Whichever way you choose to watch the show, it's going to be an awesome experience. So many big names are slated to appear during the show. Taylor Swift, Jennifer Lopez, Carrie Underwood, Post Malone, Mariah Carey, Cardi B, Dua Lipa, and Camila Cabello are all expected to perform. And that's not even all the performers you'll see during the show.
And let's not forget about the incredible nominees this year. So many incredible artists are nominated for awards. There's Drake, Imagine Dragons, Ed Sheeran, Khalid, Bruno Mars, Ariana Grande, and so many more. Basically, if you had a favorite artist this year, they're probably going to be there and you don't want to miss it.
The 2018 American Music Awards will air on Tuesday, Oct. 9 at 8 p.m. on ABC. Be sure to tune in!