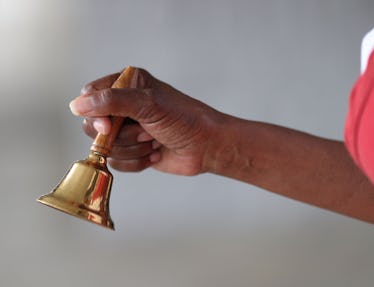 Here's 5 Places To Donate To Make Your Giving Tuesday Gift Really Count
Joe Raedle/Getty Images News/Getty Images
This time of year means holidays, good food, football, and shopping. Lots of shopping, thanks to Black Friday and Cyber Monday. Over the weekend of Nov. 23, there were endless deals from Smart TVs to cool gadgets and knick-knacks — and they've practically drained wallets all over. If you do, however, happen to have any change left over, perhaps consider spreading some of that holiday cheer and fortune on Giving Tuesday. If you're not aware with the occasion, it's a day devoted to charitable giving for those in need amid the bustle of the holiday season. Here are just a few places to make your Giving Tuesday donation make a difference.
Giving Tuesday takes place on each Tuesday after Thanksgiving (this year, it falls on Nov. 27). The occasion began in 2012 as an effort fueled by the power of social media and collaboration, according to its website, to bring people together while giving back. If you want to join in on the charity work, there's really no shortage of options for you to get started. And best part? You might be able to get your donation matched, depending on where you send it, for double the effect.
How it works is, you find an organization or cause that needs help. If you prefer doing more hands-on work, Giving Tuesday's website has a great feature that allows you to see what's going on in your community. Or, there are quick and easy online options that allow you to do some good with just a few clicks. Let's get into those.