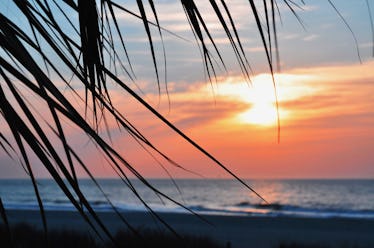 You Can Fly To Myrtle Beach For $20 This Summer & No, I'm Not Kidding
Summer travel is cheaper than ever before, thanks to Frontier Airlines' massive flight sale. It's literally so inexpensive that you should be packing your bags as you read this article and hopping on the next flight out. For as little as $20, you can book yourself a getaway to a handful of destinations around the country, including the shores of South Carolina. If money has been holding you back from your mid-year travel plans, now is the time to book. The Frontier Airlines summer sale for 2018 has $20 flights, but they won't be around forever.
Fly high up in the skies on Frontier Airlines with fares starting at $20 for a one-way ticket. I know what you're thinking: These flights aren't really $20. Prepare to be surprised, because a handful of them really are. So if you've been craving a beach getaway, I've got a deal for you. Skip the Jersey Shore this summer and jet set to the sandy oceanfront of Myrtle Beach, South Carolina from Trenton, New Jersey for just $20. Better yet? The return flight to the Garden State is also $20, so your entire airfare will cost you a mere $40.
To score this deal, you must book by Wednesday, June 6, and travel between Tuesday, June 12 and Tuesday, June 26. All flights must be booked seven days prior to traveling, and are subject to blackout dates and other travel restrictions by Frontier Airlines. Keep in mind, you will still have to pay to pick a seat (you skip this part and save the dough, if you want), as well as pay for your luggage. Even so, this is still a phenomenal deal for you and your wallet.
That's not the only airfare bargain going on now. Frontier Airlines is offering one-way flights from Atlanta, Georgia to Orlando, Florida for $20. Cocoa Beach, which is the closest beach to the Orlando International Airport, is a short 45-minute drive or less. So, set up your rental car before you land, wear your swimsuit on the plane, put on your sunglasses, because you just may be basking in the sun before you know it. If you are in search of a different sort of summer adventure, check out flights into Austin that start at $20 for a one-way ticket. Just make sure to grab some grub from Torchy's Tacos and catch a show for me. After all, Austin is known as the Live Music Capital of the world.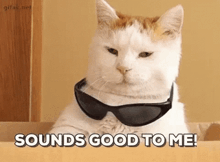 The Frontier Airlines Summer Sale also has fares as high as $49 for a one-way ticket from destinations like Long Island, New York to San Juan, Puerto Rico or Cincinnati, Ohio to Jacksonville, Florida. Still though, under $50 for a one-way flight — especially to a destination that is not exactly nearby — is an economical deal that you should take full advantage of.
Other notable $20 fares include:
Branson, Missouri to Denver, Colorado
Salt Lake City, Utah to Las Vegas, Nevada
Providence, Rhode Island to Raleigh, North Carolina
Philadelphia to Charleston, South Carolina
Austin, Texas to Indianapolis, Indiana
I don't know about you, but I always get the itch to get away somewhere fun and new — and the cost is usually what keeps me from going. With fares as low as these, there really is no excuse for not booking my next big trip. BRB while I pack my suitcase.
Travel dates and restrictions will vary depending on which flight you are looking at, so make sure to read the fine print before you book. Vacation is calling your name, and it is time to answer with these low-cost flights from Frontier Airlines.