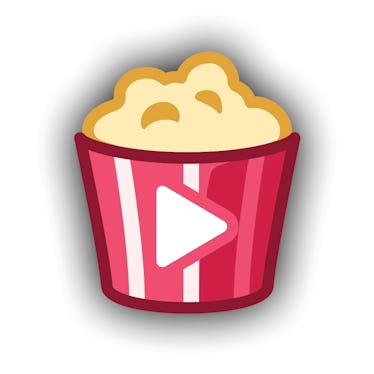 Facebook's New Feature Makes Watching Videos With Friends Way More Fun
Facebook
I'm really not trying to sound like a grandma here, but watching internet videos used to predominantly be a group activity — more so than it is now, anyway. I remember crowding around my family's single desktop computer in our home office with each of my friends and cracking up over YouTube classics like Shoes, Muffins, and Charlie Bit My Finger. Then, of course, we'd move on to ogling over every single OK Go music video (because seriously, those were the coolest). If you're feeling nostalgic for those good old days, Facebook's Watch Party feature is bringing back the interactive aspect of watching videos on the internet, and I'm all about it.
In case you haven't heard, Facebook recently announced the new Watch Party feature on Wednesday, July 25, and it's changing the way Facebook groups watch videos together. By navigating to any of your Facebook groups and tapping the Watch Party button under "Write something...," you can "Add Videos" to essentially create a media playlist for everyone in the group to watch at the same time. After posting it, you'll be able to add more videos to your playlist, invite more Facebook users to join, and comment with viewers in the group in real time. It'll remind you of watching YouTube videos together with friends, and I freaking love it. BRB as I queue every single Potter Puppet Pals vid to my "High School Pals" group.
After your Watch Party ends, the videos don't actually go away, according to a press release. So, if anyone in the group happened to miss out on the Watch Party, or if someone wants to rewatch the playlist, they can still watch each of the videos, while commenting on the recap post. They don't get the full interactive experience and won't be able to see any comments made during the Watch Party, but they can still see what everyone else got to watch, after the fact.
Per the release, Facebook is also starting to test the ability for people to start Watch Parties outside of Facebook groups. Even if you aren't in a formal group with all of your pals from work, or if you just want to watch a series of videos with each of your roommates, you'll ideally be able to casually start a Watch Party with whomever you want, whenever you want. Facebook is also preparing to explore the idea of creating Watch Parties for Pages, but they haven't gone too in-depth in explaining that idea yet. Watching videos at the same time as your friends is about to get substantially easier, and I'm beyond ecstatic.
Watch Party is extremely useful for creators to engage their fans in groups, to generate comments and to interact with them. It's also great for small communities in terms of reconnecting, watching something together, and talking about it. Whether it's a special interest group led by your favorite podcaster, or if it's your high school's graduating class group, you can stay in touch with other like-minded people through the power of video, and it's seriously pretty powerful.