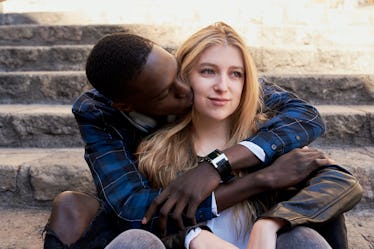 21 People Reveal If Playing Hard To Get Will Make Them Want You Even More
When you like someone, do you intentionally play hard to get? Do you play it cool (cold, even) or do you think honesty is the best policy? I've never been very good at hiding what I'm thinking. Whatever the opposite of a poker face is, that's me, so when I'm interested in someone they pretty much know whether I want them to or not. When it worked, I would think, "Yeah, honesty is the best policy, playing mind games is for suckers." But when it wouldn't, I'd inevitably wonder, "Does playing hard to get make them want you more?" And I'd wish I had played the game better by acting like I wasn't totally crushing on them.
Conventional wisdom largely holds that we only really want what we can't have, so, of course, you have to play coy and really make them work for it. But in reality, especially these days, is that idea totally outdated? Is playing games less intriguing than just putting it all out there and keeping it real? Apparently, I am not the only one who is feeling confused on the subject, because someone who was wondering the same thing posted "What are your thoughts on 'playing hard to get'?" on reddit, and honestly, people's answers surprised me. Here's what they had to say.