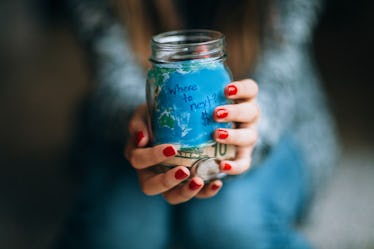 5 Conversations You & Your Partner Need To Have About Money Before Getting Engaged
It may seem like common sense for you and your significant other to have a talk about money before getting engaged, but when it comes to having the actual discussion, it can be difficult to know where to begin. There are a number of specific subjects you'll need to discuss that fall under the broader topic of money. Figures such as your current salaries, strategies for maintaining a budget, and thoughts on your future career goals are all important to cover.
This is a conversation that you and your partner need to plan for, so don't spring it on them without notice. You should each come to the table prepared with your own set of questions and concerns. Be ready to provide honest answers to their inquiries, and you can expect the same from them. Of course, there are going to be events in your life that you didn't anticipate. So, it's also important to come up with a contingency plan in case of a financial emergency.
I spoke to Roger Ma, Certified Financial Planner at lifelaidout, about the conversations you and your partner need to have about money before getting engaged. Here, he provides practical advice, as well as a reminder to keep the financial aspects of your relationship in perspective.