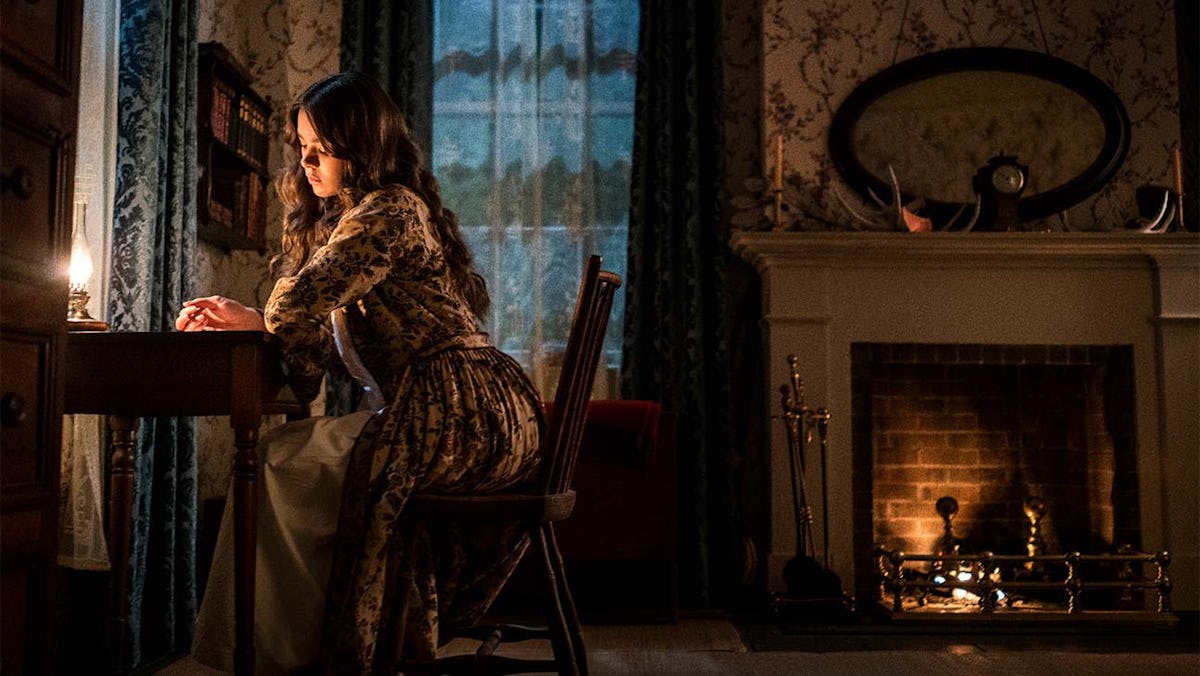 'Dickinson' Season 2 Has To Be Good, Because It's Already Renewed For Season 3
AppleTV+
When Apple TV+ arrived in November of 2019, critics were less than impressed. Shows like See and For All Mankind got less than stellar reviews, while The Morning Show felt overhyped and underbaked in the early going. But the fourth series the streamer launched with, Hailee Steinfeld's Dickinson, almost immediately developed a loyal following, and by the time Apple TV+ had settled in, it had become the streamer's first word-of-mouth hit. Luckily, producers took advantage of its early Season 2 renewal and finished filming the second season before the coronavirus pandemic shut down productions, making it the only Season 2 of the four original shows arriving relatively on time. No wonder Dickinson Season 3 is already greenlit. Here's everything we know about the third season's premiere date, cast, and more.
With so many of Apple TV+'s shows running on a delayed schedule, Dickinson's second season won't arrive in November of 2020, despite the initial season premiering in November of 2019. Instead, the show's next round has been pushed back just a few weeks to January of 2021. That gives the production a little bit of breathing room for getting filming for Season 3 off the ground.
But this leaves the question of where the show plans to go in the third season. Season 2's synopsis promises Emily will be "pulled out of her private literary life and thrust into the public eye." Depending on how that goes, Season 3's trajectory could vary vastly.