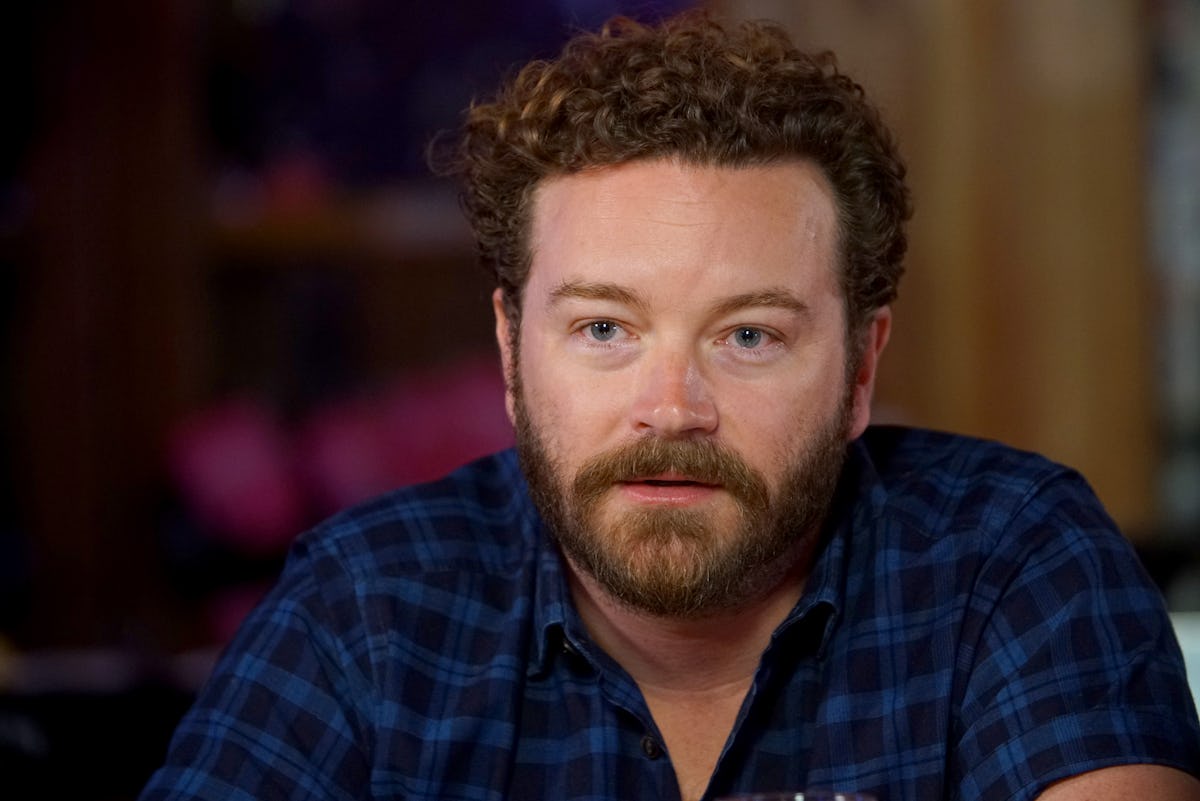 'That '70s Show' Actor Just Lost His Netflix Show Following Rape Allegations
Anna Webber/Getty Images Entertainment/Getty Images
Netflix has just announced that Danny Masterson has been fired from The Ranch following rape allegations from multiple women, TMZ reported. Masterson denies the claims. Netflix's statement announcing Masterson's future with the streaming service comes just one day after it announced House of Cards will continue production of its final season without Kevin Spacey and with Robin Wright as the lead. Netflix's statement from Tuesday, Dec. 5 about Danny Masterson reads,
As a result of ongoing discussions, Netflix and the producers have written Danny Masterson out of The Ranch. [Monday] was his last day on the show, and production will resume in early 2018 without him.
Masterson responded to Netflix's decision in a statement to Elite Daily. He said,
I am obviously very disappointed in Netflix's decision to write my character off of The Ranch. From day one, I have denied the outrageous allegations against me. Law enforcement investigated these claims more than 15 years ago and determined them to be without merit. I have never been charged with a crime, let alone convicted of one. In this country, you are presumed innocent until proven guilty. However, in the current climate, it seems as if you are presumed guilty the moment you are accused. I understand and look forward to clearing my name once and for all. In the meantime, I want to express my gratitude to the cast and crew that I've worked so closely with over the past three seasons. I wish them nothing but success. I am also so thankful to the fans that have supported me and continue to do so.
According to TMZ, four women have accused Masterson of rape. Three of these women are reportedly members of the Church of Scientology. One of the women claims she reported Masterson to the police after he allegedly assaulted her in 2004, and the three women who are reportedly members of the Church of Scientology claim they came forward with their allegations, but the church reportedly pressured them into staying silent. Elite Daily reached out to the Church of Scientology for comment on these claims, but did not hear back by time of publication.
The Ranch is a Netflix comedy starring Ashton Kutcher and Masterson. It marked the first time Kutcher and Masterson had starred on a show together since co-starring in That '70s Show from 1998 to 2006. Allegations about Masterson's misconduct have been around for a while, with King of Queens actress and former Scientologist Leah Remini speaking publicly about his alleged misconduct and his reported history with the Church of Scientology in the past.
Many people online have been calling for Masterson to be fired by Netflix given the post-Weinstein climate we live in, and there are those who feel Netflix didn't take action fast enough in this case.
On Monday, Dec. 4, the Huffington Post reported that a Netflix executive told one of Masterson's accusers that he and Netflix did not believe the claims of Masterson's accusers. His comments were made on the sidelines of a kids' soccer game in Los Angeles, Huffington Post reports. The Netflix executive, Andy Yeatman, is one of the coaches of one of those soccer teams. The woman, who Huffington Post refers to as "Victim B," is reportedly married to one of the coaches of the team Yeatman's played against that day. When Victim B approached Yeatman, who is the company's director of global kids content, to ask if he works at Netflix, he reportedly confirmed he did. The conversation reportedly became about Masterson and the women accusing him, and that's when Yeatman reportedly said he doesn't believe the claims, nor do other Netflix executives. That's when the woman reportedly told Yeatman that she is one of Masterson's accusers. According to Huffington Post, Yeatman was not aware of the woman's identity at the time.
Netflix responded to these claims in a statement to Huffington Post. They confirmed that Yeatman said these comments, but that his comments were "careless," "uninformed," and don't represent the official view of Netflix. The statement read,
While he was coaching a youth soccer match today, Mr. Yeatman ― a Netflix kids' programming executive ― was approached by a stranger who did not identify herself or explain her connection to Danny Masterson. Mr. Yeatman's comments were careless, uninformed and do not represent the views of the company. Further, he would have no insights into decision making on The Ranch. We are aware of the allegations against Danny Masterson and we are following the current investigation, and will respond if developments occur.
Masterson has reportedly been under investigation by the Los Angeles Police Department for the past year.