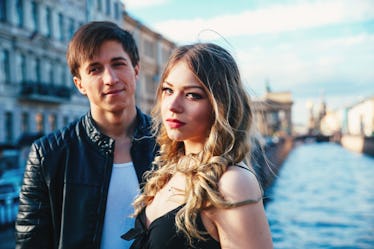 10 People Reveal If They Could Forgive Their Partner For Cheating, & I'm Really Surprised
Cheating is one of those things that can leave a mark on people. Whether you've been cheated on physically or emotionally, it can sometimes leave a kind of emotional scar and make it harder to trust people. You give your heart to someone, in hopes that they'll take care of it and treat it with love (like you would theirs), but then they do something that makes it seem like they didn't care you entrusted them with something so precious. So, how do you get over that? Can you forgive your partner for cheating?
Deciding whether to forgive your partner after they cheated is completely up to you. There is no right or wrong way to handle the situation. It's something that you and your SO have to figure out for yourselves. Do you think you could trust your partner again? Do you think your relationship can make it? Do you want to make it work? It's your choice.
Some people find it nearly impossible to forgive a SO who cheated on them, and others may find it easier to do. The dreaded saying, "once a cheater, always a cheater," can loom over you if your partner cheated, but it's not a proven fact. Someone could cheat in a moment of weakness and never do it again. Do you just not trust them again because of that one moment? For some people, the answer to that question is yes. To others, it's no. I turned to Reddit to see whether people can truly forgive the fact that their SO cheated on them.