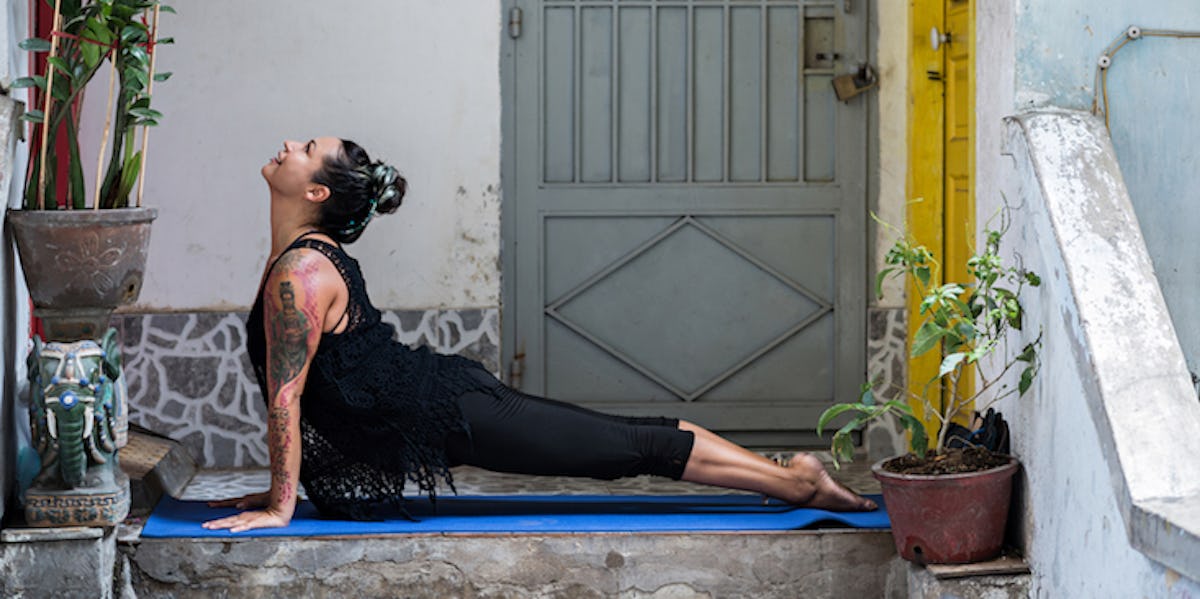 7 Yoga Poses For Your Butt When It's Sore AF After Sitting Down All Day
There's nothing worse than when you're sitting all day long at work, and it suddenly feels like the entire lower half of your body is being stabbed with tiny pins and needles. Then, when you finally stand up, it's like a permanent, painful cramp has taken residence in your glutes, and it's pretty much impossible to shake it off. Butt pain from sitting is so real fam, and it's a huge pain in the ass, and legs, and back, and hips (OK, I'm done).
For real though, why the hell does your butt hurt so much from just sitting? It's not like you're doing anything to provoke the pain, so what gives?
As it turns out, a challenging leg workout isn't the only thing that can bring on some intense, posterior soreness. When you sit for prolonged periods of time, your glute muscles decide to stop firing and basically just stop doing any work at all. This inactivity of the booty muscles can lead to tight hip flexors, back pain, and even a nagging sensation called dead butt syndrome.
Don't freak out just yet, though; your booty isn't doomed forever. These simple, soothing, and stretchy yoga poses will get your circulation going and bring a little life back into your dead butt. Give them a try after a long, long day of sitting.