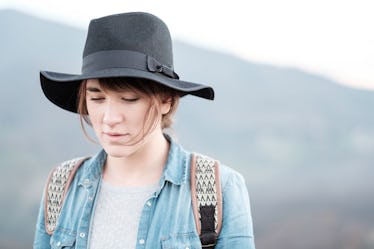 5 Brutally Honest Phases Of Breaking Up When Your Ex Is Your Best Friend
You're dating your best friend. It starts off amazingly well: You don't feel like you have to impress them, you have fun doing any and every activity, and everything feels right. But then the relationship has to end for one reason or another and you have to face breaking up with your best friend. Your partner may begin to take advantage of the fact that they think you'll always be there. The chemistry may fade and you might no longer be attracted to them. A move or job might force you to confront whether you're ready for long distance.
Regardless of the reason, if you have to break up with your partner and best friend, there are many phases you experience navigating that. You go through rounds of denial, confusion, mourning, and acceptance. I know because I dealt with this exact situation a couple of years ago. Your emotions can be all over the place, and you might even wonder if breaking up is really the right answer. You could even break up and get back together. You do what you can to make it work, but ultimately, you have to face that the relationship is no longer what it once was, and that both of you deserve better. Here are the phases you go through when you have to break up with a partner who's also your best friend.