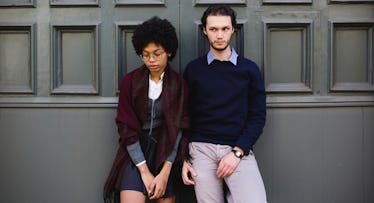 7 Things No One Tells You About Breaking Up With Your Long-Term Partner
Breakups are hard. I know, I know — hot take, right? But seriously, they're really hard, especially when you're breaking up with a long-term partner. You've spent years sharing your life with this person, getting to know them, opening up to them, and building a life, or at least planning one in the future. Over time, their life became intertwined with yours, so breaking up isn't as simple as deciding to go your separate ways. There are whole lives to disentangle.
If you decided to end it, you've probably focused your energy on dealing with the emotional fallout of a split — and, if you live together, the logistics of a breakup. When you've been together for a long time, things can get really complicated in ways you never expected. There are potentially more people whose lives will be changed by your breakup than just you and your soon-to-be ex, which can be hard, but it helps if they know it's coming. There are also aspects of your new life post-split that you may have overlooked but that you'll need to prepare for. So, here's what no one tells you about ending a long-term relationship.