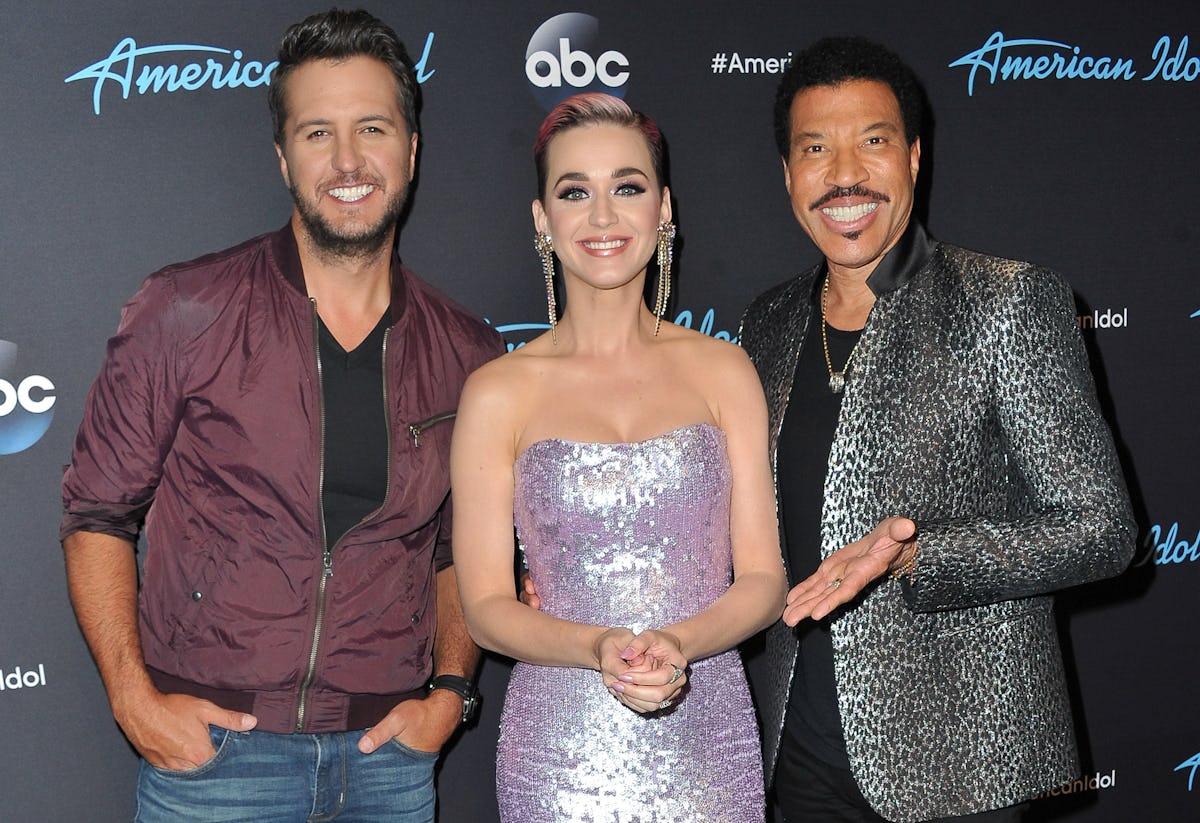 'American Idol' Revealed The Top Two Finalists Are A Couple & It Was Truly Shocking
Allen Berezovsky/Getty Images Entertainment/Getty Images
I'm not a big fan of reality shows but I am a big fan of people having their dreams come true so I must say I'm a sucker for the professional competition shows (i.e American Idol, The Voice, America's Next Top Model, etc.). I mean, imagine being a talented teen growing up with a normal family far from Hollywood and making it onto American Idol and finally getting your chance to become a star? OK, now imagine also getting the chance to fall in love. Wait what? Allow me to explain. American Idol's Maddie Poppe and Caleb Lee Hutchinson are dating!
Yep, imagine falling in love while you also happen to be getting a once in a lifetime opportunity to make all of your wildest professional dreams come true. I know it sounds like the plot of romantic comedy but it's actually reality for Poppe and Hutchinson.
For those of you who haven't been keeping up with this season of American Idol, let me give you some backstory on the lovebirds. You see, (SPOILER ALERT) Maddie Poppe, 20, and Caleb Lee Hutchinson, 19, were the two finalists for the most recent season of the show.
Despite the fact that they both spent this past season catapulted into the spotlight, they managed to keep their personal relationship private. That is until the show's season finale.
During the last 15 minutes of the show, Hutchinson spilled the beans to Seacrest. "Well Maddie is my pal and I've known her since the beginning of Hollywood week," he revealed. "And she actually happens to be my girlfriend." BOOM, THERE IT IS.
"When I looked over at Maddie I was like, 'I win either way,'" he continued before the results were even announced. If that's not real love, then what is!?
As if that wasn't already adorable enough, the two even paired up to perform a beautiful rendition of "Over the Rainbow" and "What A Wonderful World" and were treated to a couple's getaway at Disney's Aulani resort in Hawaii.
"You can't write this stuff," judge Katy Perry, 33, told PEOPLE after Monday night's show. "This is just divine intervention, honey."
Poppe ultimately wound up winning the show but Lee could not have been happier for and more supportive of his girlfriend.
If you have any doubts about just how excited he is for her, check out this adorable tweet he posted after her big win:
MY GIRLFRIEND WON AMERICAN IDOL!!! No one deserved it more than you babe. I am honored to know you and even more honored to call you mine. Don't forget about me. I love you
"I don't have any words to describe this really. I can't believe people believed in me this much just to make it to the top two with Caleb. To actually have been named the winner of this show is is incredible," Poppe gushed to reporters after the show. "I got to be who I wanted to be and the fact that I am here and I can tell you that I won the show is doing exactly what I wanted to do and I didn't have to change myself for anybody is pretty incredible."
Congratulations to the happy couple and, most importantly, congratulations to this season's American Idol, Maddie Poppe! A record deal and a loving boyfriend? Cheers to her having what literally might be the best year anyone's ever had.
Check out the "Best of Elite Daily" stream in the Bustle App for more stories just like this!