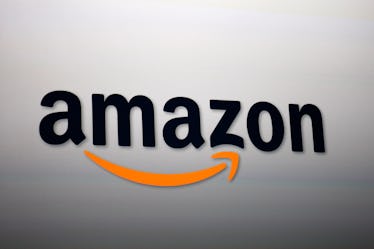 Amazon Is Giving All Customers Free Shipping This Holiday Season, So Get To Shopping
David McNew/Getty Images News/Getty Images
Your holiday shopping spree is about to become a whole lot easier thanks to Amazon. If you are one of those people who dread shopping in the store but doesn't love paying for shipping when ordering online, then you are going to be all about this latest deal from Amazon. For the first time ever, the online retailer is offering free shipping to everyone this holiday season. That's right, Amazon's free shipping for the holidays is a no strings attached deal. Now, you can get a head start on checking items off of your holiday wish (and gift) list this season thanks to this amazing deal from Amazon.
Just when you thought Amazon couldn't get any better, the online retailer decides to go and change the game by offering free shipping on all orders. Amazon's free holiday shipping promotion is already underway and lasts for a limited time this holiday season, according to the company. Previously, you had to spend at least $25 per order to qualify for free shipping from Amazon. As of Monday, Nov. 5, you can get millions of items delivered for free, even if you aren't an Amazon Prime member. Best of all? There's no minimum purchase required. You can order something that's only a couple of bucks and still qualify for complimentary shipping.
"This holiday, customers can enjoy free shipping with no minimum purchase amount on orders that will arrive in time for Christmas, including items from Amazon's expertly curated Gift Guides across electronics, fashion, home and toys," Doug Herrington, Senior Vice President of North American Retail at Amazon, said in a press release. "With hundreds of millions of items available for free shipping to all Amazon customers and more than three million items available with Prime Free Same-Day Delivery, customers can enjoy the largest selection of items that are fast and free."
If you already have Amazon Prime as I do, there are still holiday shopping perks you can enjoy. This year, Amazon is offering free same-day shipping on more than three million items for Prime members. Remember this when you are wrapping those holiday gifts in December and realize you forgot to get something for your brother. With just a few clicks, you can have the perfect present at your doorstep in just hours. Legit.
The National Retail Federation predicts that people will spend an average of $1,007 on gifts, decorations, sweets, and other items for friends and family members, as well as themselves during their holiday shopping this year. That's no small chunk of change. From work secret Santa gift exchanges to buying gifts for friends and family, the holidays can be a trying time when it comes to money management. That's why it is great that Amazon is helping customers shave off a few dollars from their overall holiday spending sprees by offering free shipping.
Additionally, Amazon is offering Prime members one-hour grocery delivery and pick up from Whole Foods Market, according to the company. (Remember when Amazon bought Whole Foods in 2017?) The grocery offer is valid in 60 U.S. cities and will save you some serious time this this season if you are hosting a holiday party or Friendsgiving event.
Let's not forget that Black Friday and Cyber Monday are just around the corner. Amazon is sure to have some amazing deals lined up for Prime members (and non-Prime members) to scoop up. If you're planning to shop the deals this holiday season, you should still be able to take advantage of Amazon Prime's awesome free shipping offer. Just make sure you stop grab a cup of coffee for a little extra caffeine because even online shopping can be exhausting.