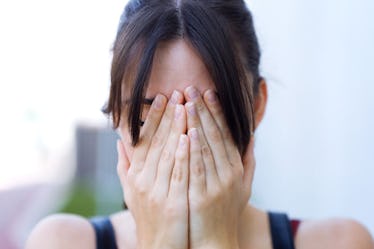 9 Stories About Horrible Dates That'll Make You Want To Hide Forever
Dating can be a lot of fun. You get to meet new people, have new experiences, and explore the potential for romance. And who doesn't love a little romance, am I right? However, it's not all sunshine and roses. Bad dates can happen, and it's usually because the chemistry just isn't there. Sometimes dates can go legendarily bad, as was the case for some folks on Reddit, who shared stories about horrible dates they had been on in the past.
While these stories may make you never want to swipe right on a potential match again, just remember that these are the exception, and not the rule. (Thank god.) Anyone can learn from the past experiences of others in order to possibly avoid some of these oh-so-cringeworthy dates. Let them also serve as reminders that even a really bad date can make for a really great story later on. Hey, sometimes you just gotta laugh about these kinds of moments in life — or, at the very least, consider them a cautionary tale to learn from. So, with that said, here are some of the most jaw-droppingly terrible dates stories, ever. And I mean ever. Grab a snack and maybe also a tissue. Godspeed.