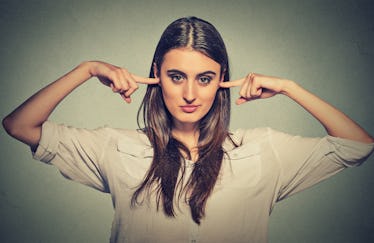 8 Subtle Red Flags That Your Friends' Advice Is Actually Complete Garbage
Where would we be without advice? We don't always have the right answers, and that's why looking for guidance and opinions from others is simply part of life. Open to receiving advice from your friends should be second-nature, but you should also know when your friend isn't handing you meaningful or genuine advice. It'd be nice if shadows were the only things that were shady, but friends tend to fall in that category sometimes as well. Their hearts aren't always in the right place, and you'll have to pick up on times you shouldn't listen to your friends before you get hurt in the process.
There's no need to become super anti-social or anything, but certain circumstances will shape a friend's potential and ability to give you horrible advice. You don't expect it from close friends, but if they're making things messy because of their own agenda, it may be time to reevaluate that friendship. It's not always easy to catch, but there are situations you should keep in mind before you accept any flimsy advice from them. Every scenario varies, but there are general ballpark reasons you should think twice about before considering whether or not to listen to a friend.