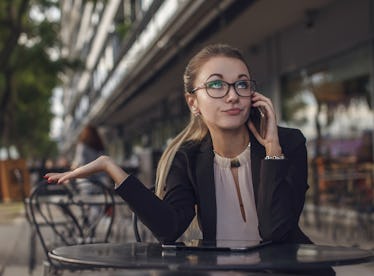 8 Things You Truly DGAF About Once You're Adulting
No matter how hard you try to convince yourself that you're ready to be an adult, no one ever really is. Adulting is one of the most rewarding, yet challenging transitions a human can experience. It involves a lot of energy, and we disregard things in the process. There are some things you don't care about anymore once you're adulting, because you honestly don't have the time or patience for them. You're simply just growing up and establishing your own lifestyle.
This doesn't mean that once you're an adult you completely forget any and everything you did when you were a teenager. These particular things just don't seem to matter as much as they would have when you were not incredibly focused on being an adult. Because there's not just one way to be an adult; we are all sort of on our own when it comes to molding the person we want to be.
Call it desensitization if you want, but the little things that used to make or break us have lost their hold since we started adulting. And maybe these things aren't all that deep, but we still have refocused our attention from them. If you have your hands full of adulting, then it's likely that you're no longer or you're just starting to not care about a few things.