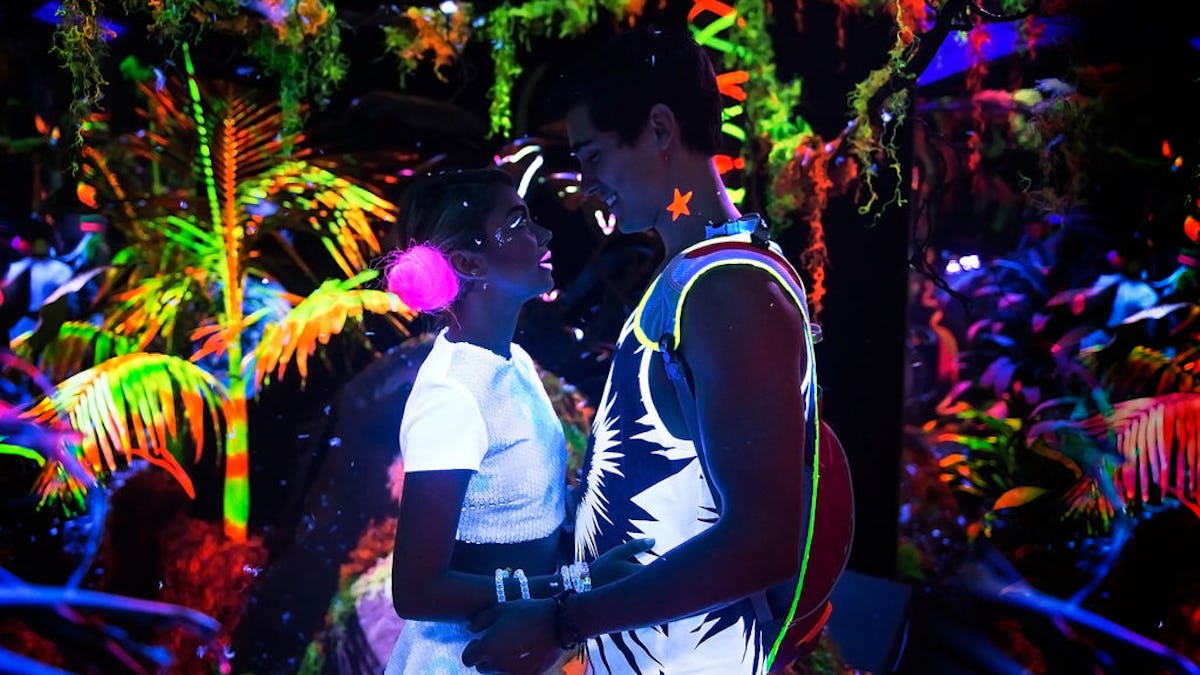 8 Spring Break Movies On Netflix That Are Perfect To Binge On Relaxing Days
Netflix
Spring break is coming, the unofficial holiday when schools take a week off, generally timed with the spring holidays of Easter and Passover. As those holidays move based on the lunar calendar, there's never really a fixed date. But it's usually in March, right after midterms, when those with senioritis (or who just want to cut loose) head en-masse down to the beaches. But what sort of entertainment is there for the non-beach days? We rounded up the best Spring break movies on Netflix for those times when you're too hung over to hit the beach, or the weather just decided it had to rain.
Spring break is kind of a strange holiday. It didn't exist until 1960 when a movie called Where The Boys Are became a massive teenage hit in the dead of winter. It chronicled the story of four Midwestern girls who head to Fort Lauderdale in Florida to find sun, sand, and boys. Inspired by the film, teenagers began flocking to the area every year during their mid-semester breaks to do the same.
Where The Boys Are is sadly not streaming on Netflix, but plenty other Spring break and beach-themed films are. So, let's run down some of the best films to stream when you're not hitting the surf.
1. Sundown
A fun, indie play on the spring break movie, this one had the benefit of accidentally becoming a gangster movie partway through.
Here's the synopsis:
Logan and Blake prepare for an epic spring break as they travel to Puerto Vallarta. Logan falls for a mysterious local beauty but his grandfather's Rolex goes missing. The guys discover it is now in the hands of a gangster who demands to be paid triple the watch's value.
2. Staten Island Summer
A summertime "lifeguards and beach" film, where the most important plan of the summer is throwing a party.
Here's the synopsis:
Danny and Frank work as lifeguards for the summer and make plans to throw the wildest party of the season.
3. XOXO
The only Netflix original movie on here, the music in this one is great if you love EDM.
Here's the synopsis:
XOXO is a coming-of-age ensemble film about a group of 20-somethings on a crazy adventure to the biggest EDM festival in America, XOXO. The film follows six strangers whose lives collide in one frenetic, dream-chasing, hopelessly romantic night.
4. Total Frat Movie
It's 2016's answer to National Lampoon's Van Wilder, Total Frat Movie at least has the benefit of being upfront about what it is.
Here's the synopsis:
Three years after his fraternity's chapter is revoked, Charlie Martin searches for redemption by attempting to get the frat reinstated, but he needs 15 new members by the end of rush week. One problem: rush starts in 24 hours.
5. Expelled
Our modern-day answer to Ferris Bueller's Day Off, Expelled is a fun high school romp where everyone gets a happy ending.
Here's the synopsis:
Kicked out of high school, a prankster hatches a plan with his brother and some friends to convince his parents that he is a good student.
6. Good Kids
The debut film from Chris McCoy, this 2016 film about cutting loose after high school finishes.
Here's the synopsis:
Four overachievers, eager to shake off their high school labels, set out to reinvent themselves following graduation.
7. The Inbetweeners
Based on the UK sitcom which ran on E4 from 2008-2010, the 2011 film is Europe's answer to American spring break movies.
Here's the synopsis:
Four uncool misfits take a post-high-school holiday in Malia, Crete, where they encounter a quartet of fun British gals.
8. The American Pie Series
Netflix has a bunch of the American Pie films, including the original American Pie, American Pie 2, plus American Pie: Band Camp, American Pie: The Naked Mile and American Pie: The Book of Love. If you want to binge-watch an entire series on a rainy day, this one's for you.
Here's the synopsis of the original film:
A riotous and raunchy exploration of the most eagerly anticipated — and most humiliating — rite of adulthood, known as losing one's virginity.