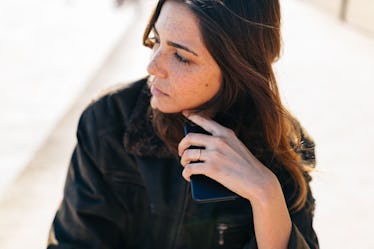 8 People Reveal The Real Reasons They Ghosted & You'll Relate So Much
If you're currently putting yourself out there, chances are you've either been ghosted, or you've ghosted someone else. I know I've certainly been on both ends of the spectrum. When I did the ghosting, I always felt like there was a good reason. They had done or said something that made it clear that my best way forward was to serve full-on, puff of smoke realness. And yet, when it happened to me, I felt like there was no reason at all. One minute, all was well, and the next... Casper! So when people reveal the real reasons they ghosted on Reddit, well, I am all ears. My thinking is that maybe, by knowing why other folks decided to pull a disappearing act, I could retrace some steps and perhaps figure out where I went wrong.
Self reflection, folks. Not fun, but very necessary.
So, what are some of the reasons people decided to just cut off communication? Well, some of them were exactly as you'd expect and may have even experienced first-hand. But there are also some reasons that surprised me and made me realize my dating history maybe isn't so bad after all. Here's why these people decided to ghost someone, and TBH, I don't blame them.