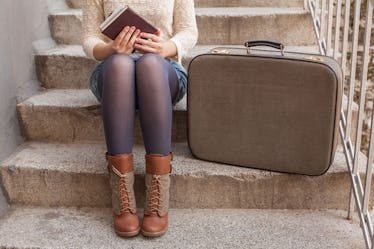 7 Key Ways To Make The Most Of Your Study Abroad Experience Outside The Classroom
Study abroad will be the best part of your college experience if you give it a chance. College itself is a time for new growth, opportunities, and experiences. It's your first true taste of independence, so it's a really special period of your life. When you choose to study abroad, you're making a conscious decision to step into the unknown and challenge yourself even more. You'll live in a completely different environment, learn to speak another language, and bond with people halfway across the world. If that's not enough, here are some ways to make the most of your study abroad experience beyond the classroom.
Once you study abroad, you'll discover that there's so much learning to be done outside of a traditional classroom setting. Studying abroad will allow you to really get up close and personal with the people and places you read about in textbooks. This will awaken your senses and broaden your horizons in ways that you could never imagine. When you study abroad, you'll have the opportunity to truly immerse yourself in a new culture and challenge yourself in unconventional ways. Study abroad will reveal to you that the best kinds of lessons are learned outside of the classroom, so don't miss out!