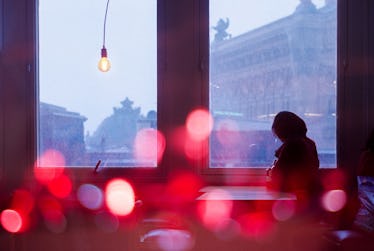 7 Thrillers To Read If You Want To Keep Halloween Vibes Alive Long After October
Halloween is the unsung hero in terms of holidays. There is no gift-related pressure, dark nail polish is not only permitted but encouraged, and it is the one day of year when no one will send you a concerned text message if they see you dressed up as a garden gnome. Halloween is also fun in that it is the most appropriate and operative time to choose to freak ourselves out. We watch movies and read books that meet at the intersection of fun and fear, and we let ourselves be surprised, revolted, and craving more.
To celebrate, I have collected a list of thrillers I think will get you in the Halloween spirit — and help keep you there long after the holiday is over. Every book on this list will hit each of your disparate terror-needs. The books range from the thought-provoking, like Her Body And Other Parties, to the I'm-never-leaving-my-house-again-because-the-real-world-is-too-terrifying-and-murdery — ahem, My Lovely Wife and The Gift of Darkness.
These books will give you the perfect mix of supernatural, creepy, and infuriating. With these picks, you get to concoct your perfect literary Halloween cocktail. Apologies in advance if The Last Time I Lied prevents you from camping and/or attending a summer camp ever again. Read at your own risk.
Her Body And Other Parties by Carmen Maria Machado