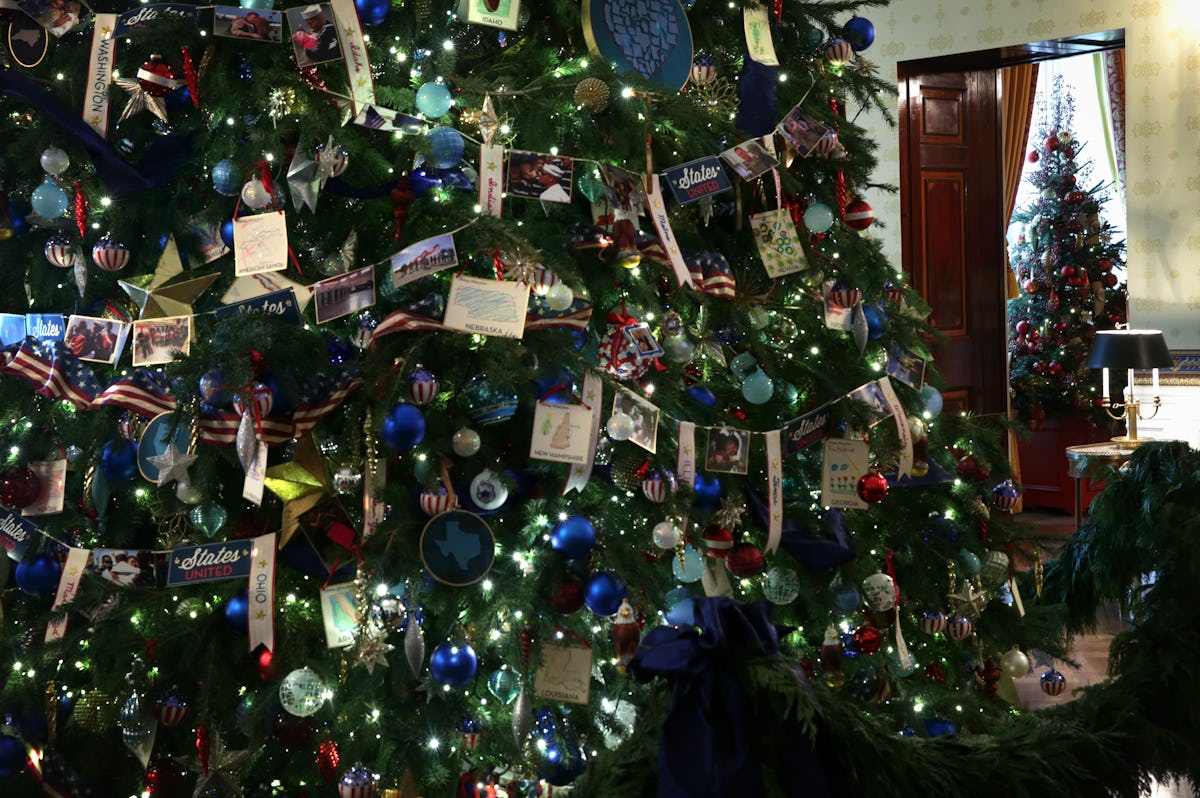 Here's A Bunch Of Cool Gadgets If Your Dad Is Really Hard To Shop For
Alex Wong/Getty Images News/Getty Images
Shopping for Christmas presents is usually a pretty easy task: you can get a scarf for your best friend, concert tickets for your partner and a best-selling book for your mom as solid go-to presents. Someone on my holiday list who will be forever impossible to shop for, however, is my dad. For a man of few words and hundreds of neckties, I'm never entirely sure what to get for that man. If he does happen to have a knack for technology, however, make sure to check out this list of cool gadgets for your dad (if he seriously does already have way, way too many neckties.) And make sure to place any of these gadget orders as soon as possible, because Christmas really is sneaking up on us.
1. Rylo 360 Camera
For his upcoming trip to the Grand Canyon with "the guys" or for your next family ski weekend, Cool Hunting's Rylo 360 Camera might just be the perfect present for dad. Even if he won't be traveling anywhere exotic anytime soon, dad will absolutely get a kick out of its dual wide-angle lenses, as well as its protective aluminum case for any and all radical dad excursions.
2. Amazon's Fire Remote
If dad is all about kicking back and catching up on his favorite shows, Amazon's new Fire Remote has 4K Ultra HD, and even comes with an Alexa Voice Remote, if getting up to find the remote and change the channel really just isn't "his thing." From Netflix, to Prime Video, Hulu, HBO and beyond, give dad access to all of his video subscription sites on his TV for Christmas.
3. Ultimate Ears' Wonderboom
Maybe dad really just wants to bring his favorite music anywhere he goes, so you should make sure to checkout Ultimate Ears' Wonderboom. It's super portable, keeps a charge for up to ten hours, connects to Bluetooth for up to 100 feet away, and provides 360-degree sound. And the best part — if your dad is nautical man — is that it has IPX7-rated waterproofing for all of his fishing, kayaking, or sailing endeavors.
4. 3Doodler 3D Printing Pen
Maybe dad has an artistic side, and you want his sketches to go beyond the sketch pad. With 3Doodler's 3D Printing Pen, dad's doodles will transform into colorful, heated non-toxic plastic that instantly hardens. Even though we're totally focused on shopping for dad right now, we may or may not be looking into buying one of these babies for ourselves.
5. KitchenAid's Classic Series Hand Mixer
If dad favorite pastime takes place in the kitchen, KitchenAid's Classic Series hand mixer is sleek, and it will seriously last forever. It's currently on sale for $199 on Amazon, so we definitely recommend "seizing the day" and not letting dad go another day mixing his cookie batter or sourdough with that darn wooden spoon.
6. Kindle Paperwhite e-Reader
If dad is more of a quiet bookworm-type, the Kindle Paperwhite e-Reader, created by and available on Amazon, may be right up his alley. With wifi capabilities, dad can access thousands of different books, newspapers and magazines and other publications from the comfort of his living room. And, its built-in light makes reading on a dark screen way easier.
7. Cafflano Kompact Coffee Brewer
Going camping might be your dad's favorite way of blowing off steam, or maybe he just really likes a quick cup of fresh coffee. Created by Peet's Coffee, the Cafflano is an extremely portable, all-in-one device that grinds coffee beans and makes a fresh cup of coffee, with no filters to dispose of, or cups to wash. It just might be the perfect addition to his office, or for his traffic-filled commute to work.
With Christmas just around the corner, now is the perfect time to get your gadget-geek dad a cool new toy. So, even though dads can be super tough to shop for, most of them are total suckers for a sweet gadget, whether he's adventurous, artsy or really just down to relax.