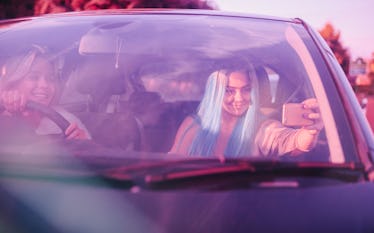 7 Day Trip Dates If You're In A New Relationship & A Whole Vacation Is Too Much
There's nothing I love more than a spontaneous road trip. The only problem is that taking a road trip with someone you're dating can sometimes imply that things are super serious (even if they aren't). Luckily, you can work around this by going on quick day trip dates that offer all the thrill and adventure of a regular road trip without any overnight commitment.
I mean, you could eliminate the word "trip" and this would basically be like any other date. The difference, of course, is that you'll be out a few hours longer, which isn't a bad thing considering you actually like this person. You might not be ready for a seven-day Caribbean cruise with them, but an early-morning drive to the coast? Not a problem.
This is quite literally a test run of your first real vacation together. It requires some planning (though not a whole lot), light packing, travel back and forth to your destination, and a few hours of joint confinement. If you can make it through this, you can probably spring for a weekend away next.
Get ready to hit the road to any one of these seven locations on your next day off with bae.