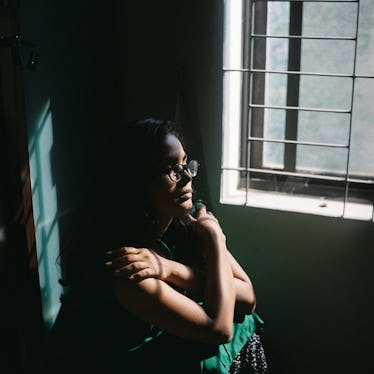 6 Myths About Fibromyalgia & Those Who Suffer From This Silent Illness
In addition to being one of the most talented performers of our generation, Lady Gaga is a fearless and tireless advocate for kindness, tolerance, and awareness of the unique struggles every human being goes through. She undoubtedly recognizes the power of her platform, and she's never hesitated to put her influence to good use. So, really, it's no surprise that Gaga would want to make a point to educate people beyond the rampant myths about fibromyalgia, for example, which is often an extremely misunderstood illness.
In her recently released Netflix documentary Gaga: Five Foot Two, Lady Gaga was fiercely vulnerable about her struggles with fibromyalgia, a chronic pain disorder that not many people know the facts about. In the documentary, we see Gaga totally unfiltered and battling severe pain as she prepares for the release of her latest studio album Joanne, as well as her epic Super Bowl performance. Lady Gaga talked about her experience with fibromyalgia at the Five Foot Two press conference:
I wanted that to be there, for people to be able to reach out about mental health, anxiety as well as chronic pain and mental illness.
It's freeing for me because — and I mean to say this because I want people that struggle with it to hear me — there is a degree of self-deprecation and shame that comes along with feeling in pain a lot, and I want people that watch it...to know that I struggle with things like them, and that I work through it and that it can be done.
Lady Gaga's incredibly touching documentary represents an important step in the right direction when it comes to education for chronic pain disorders, but a lot of misinformation still exists on the subject. Here are six of the most common myths about fibromyalgia, debunked.