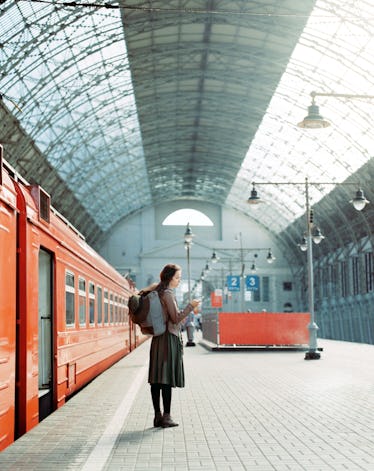 6 Best Trips To Take If You're An Introvert Who Needs To Recharge
Travel is the perfect time for introverts to indulge in some much needed "me time." It can be easy for introverts to feel drained after spending a lot of time with coworkers, classmates, family, and even friends. Trust me, I'm an introvert, so I know that it's a struggle to constantly be surrounded by people and engage in small talk. We all feel the need to recharge at times, but it's especially necessary for introverts to take a step away so they can feel like themselves again. There are certain trips introverts can take to recharge their batteries.
Some might assume that travel would be draining for people who enjoy limited human interaction, but that couldn't be further from the truth. In fact, simply staring out of an airplane window or going for a long car ride can bring a introvert much-needed solace. Travel gives us a chance to do all the thinking we need. It can be the perfect way to rejuvenate our souls and revive our energy. It doesn't hurt to be in a beautiful location, either. If introverts choose their trips carefully, they'll return feeling ready to take on the world again when they need to.