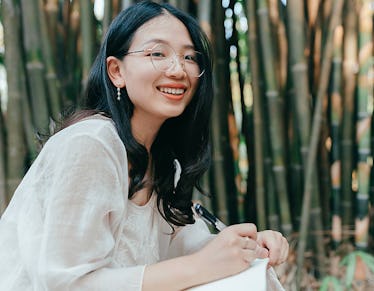 5 Perfectly Valid Reasons Not To Get Married, Because It Isn't For Everyone
While Disney movies and royal weddings will have us believe that happily-ever-afters include standing next to someone at an altar, the truth is that's just not in the cards for everyone. Despite being a societal norm that was once solely a religious tradition, it is now the supposed pinnacle of romance. It's actually all good and fine if you don't want to marry someone someday despite the overwhelming pressure to do so. There are plenty of reasons not to get married, and just because you have no desire to engage in this tradition doesn't mean you can't have a fulfilled and successful life.
Diana Dorell, intuitive dating coach, and Julie Spira, online dating expert, spoke with me about reasons people may not want to get married. If you're 100 percent sure marriage isn't for you, Dorell says to address that early on in a relationship. "Then you can attract someone who is on the same page as you," Dorell tells Elite Daily. "Also explore conversations about alternatives to marriage and what feels right."
Your reasons for not wanting to get married are totally valid and if you choose to not marry, that is your choice completely. Here are some reasons it may not be right for you.