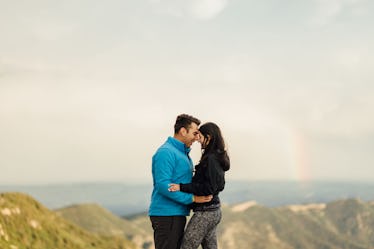 5 Most Insta-Worthy Destinations For A Proposal That'll Make Your Jaw Drop
In my opinion, nothing beats sharing one of the most intimate moments of your life with the person you love, in a dreamy destination. It's one thing to go on a romantic getaway with your significant other, but it's a completely different experience to get engaged on the very same trip. Imagine jetting off into the clouds, daydreaming about relaxing on the sand, only to discover that you'll return home engaged to the love of your life. (Talk about crying all the happy tears.) Here are some of the most Insta-worthy destinations for a proposal, because I can't think of a better way for bae to pop the question.
If you and your significant other share a passion for all things travel-related, then a destination proposal is likely right up your alley. Whether it's pre-planned or a total surprise, the both of you are in for a real treat.
You'll always have a special place to return to, and you'll have the most stunning photos to look back on for years to come. Let's just say, life will never be the same (in the best of ways) once your significant other gets down on one knee — with the surf and sand or an iconic landmark serving as the ultimate backdrop. (Time to pop the champagne!)